Success story – 14 Telegrafia´s Sirens in 6 Malaysian Dam Warning Systems
The main goal of the Malaysian dam warning system project is the automatic dissemination of information to the villagers regarding the possible rising of water levels in the adjacent rivers. Moreover, the solution serves as a flood monitoring system for the drainage basins concerned. The right information at the right time is crucial, especially when the physical consequences of a flash flood may be truly damaging, posing a real threat to the safety of life. The pace of obtaining this information is the second most important factor that needs to be taken into account for any successful dam warning solution. See below how the smart Telegrafia's dam warning system was put into operation and what features its offers.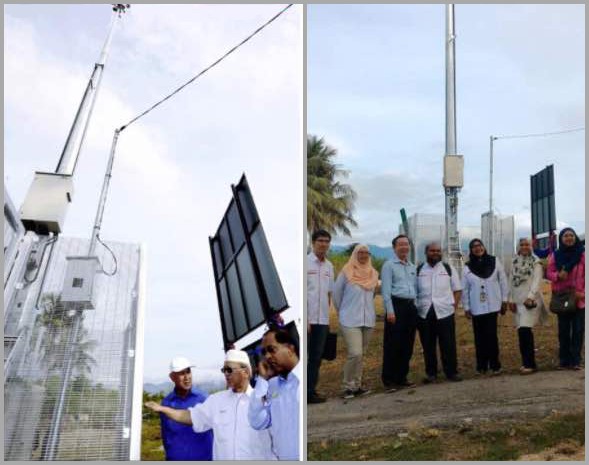 The Siren Used in the Dam Warning System Project
900 W Gibon electronic siren 112db/30m that consists of 3×300 W galvanic isolated amplifiers and 6×150 W aluminium alloy horns with compression drivers.
Location of the Electronic Sirens
A total of 14 electronic sirens installed in 5 Malaysian dam warning systems as follows:
Kelantan Dam – one 900W Gibon electronic siren
Two Johor Dams – five 900W Gibon electronic sirens
Pahang Dam – three 900W Gibon electronic sirens
Perak Dam – three 900W Gibon electronic sirens
Ledah Dam – two 900W Gibon electronic sirens
Sustainable energy source – electronic sirens are powered by a solar panel
Resistance to extreme weather conditions – horns are made of special aluminium alloy
Fully automated alarm activation process – each siren is connected to a water level sensor. Sirens are activated based on water level monitoring. Once a sensor detects a certain threshold water level set by the government agency, alarms are automatically triggered
Alarm customisation – tailor-made alarms for one-hour continuous activation
Maximum sound coverage – the omnidirectional horn arrangement allows the sound to be spread in all directions