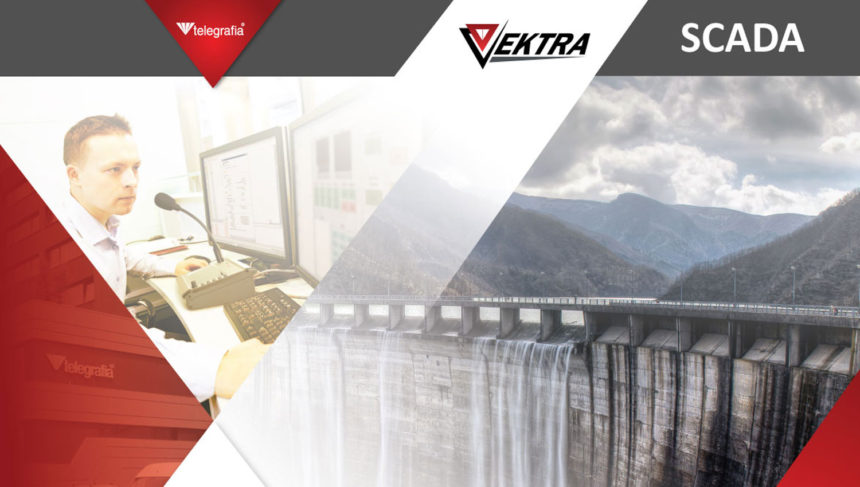 Vektra® SCADA
As you have read in our previous blog posts, Vektra® is a server-client based system of modern software applications. It consists of several independent modules, and it is fully adjustable to clients' requirements.
Vektra® Warning enables you to control acoustic warning devices and activate alarms in dangerous situations. Vektra® Notification is used to summon all first responders to the site in emergencies. Vektra® SCADA allows you to manage individual control elements such as gates, air-conditioning equipment, loudspeakers and CCTV, and also supervise monitoring devices (i.e. sensors to measure harmful substances in the air, rising water levels, critical flow rates and others). Moreover, there is Vektra Emergency and Rescue Management® that allows automatic management of rescue and emergency operations.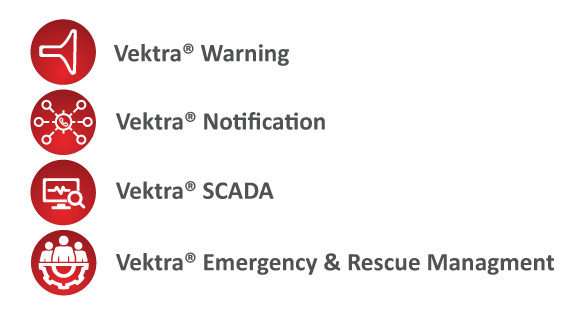 Vektra® SCADA is a software application that enables operators to supervise monitoring devices and allows them to manage and control individual system elements. If the values monitored exceed those allowable, the system automatically controls the operation of technological devices and, in emergencies, it activates warning and notification processes. The application contains a number of functionalities that dramatically facilitate device monitoring and control, namely:
Collect, analyse, process, evaluate and display the data acquired from sensors and monitoring devices (such as depths, pressures, water levels, flow rates, concentrations of the monitored substance in the air, and others)
Assess every specific situation and notify the operators of all essential changes in parameters and measurement values
Activate warning and notification processes using the Vektra® Warning and Vektra® Notification applications in case the allowable limit states are exceeded
Monitor and regulate the system (ventilation, air-conditioning, sound distribution, window, door and gate opening/closing, lighting and visual signalisation)
Automate concurrent activations of several actions or processes
Display data in a desktop application or a simplified mobile application version on smartphones (Android)
The Vektra® SCADA application is equipped with the cutting-edge intuitive graphical user interface that provides the user with an overview of all monitoring/measurement points and allows data such as the status of a monitored point and all current measurements recorded to be quickly displayed. Not only are the measurements and the real images from the installed cameras visualised, but, for better clarity, the results are presented in the form of tables and charts.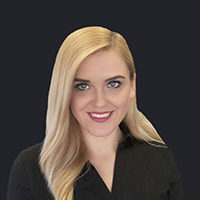 The article was written by
Monika Siserova
Monika is an international business manager for Balkan, Benelux and Scandinavian states. She worked with a diverse range of organisations, including government institutions, IGOs in the field of migration, private sector and non-profits. The mentioned experience laid a sound foundation for a challenging and meaningful job she has in the Telegrafia Company. Therefore, she is very excited about bringing you the latest news from the field of early warning and notification systems.