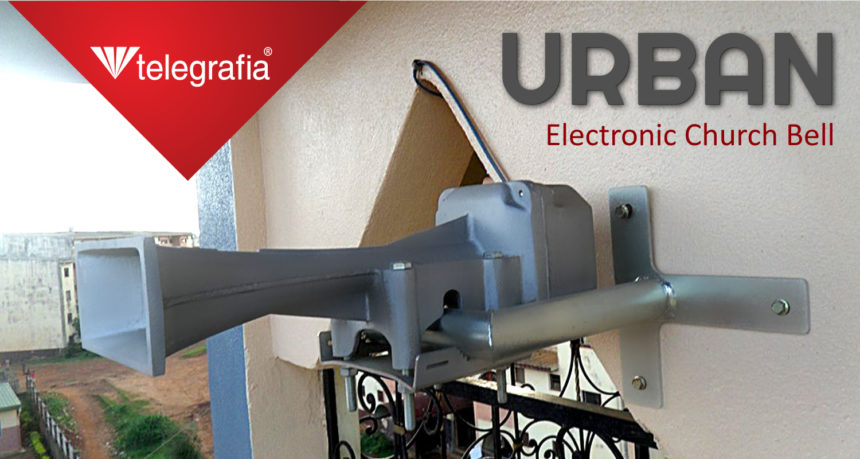 Electronic Church Bell Playing 9 Different Bell Sounds and 31 Songs in Cameroon
Name of the Project: Electronic Church Bell – Urban II
Country: Cameroon, Africa
Goal of the Project: Modernisation of the Local Church
Devices: Urban II
Date of the Project: 2016
Innovation, modernisation, renovation, and reconstruction of churches, chapels and their belfries require modern technologies with advanced functions nowadays, reflecting the needs of a modern church. A church located in the Central-African country of Cameroon has placed high demands on their new bell. They required nine different bell sounds and thirty-one songs; ten of them to be programmed to ring several times per day every day.
One of the greatest demands was the audibility of the bell in the entire neighbourhood. Another demand was the time of delivery of the bell as the church planned to consecrate it before Christmas. Despite such strict delivery terms and conditions, Telegrafia managed to manufacture, fully configure, and send the Urban II bell in time. The skilled technicians in Cameroon installed and put it into operation as was required.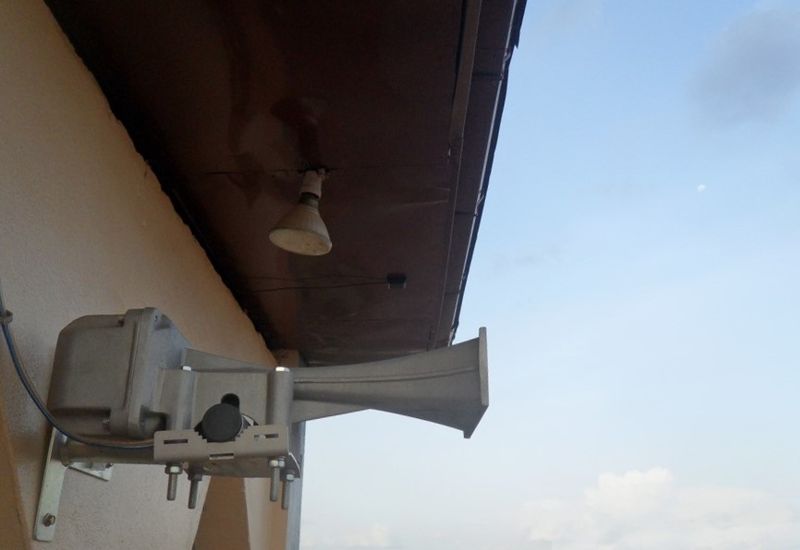 Seven Essential Attributes for an Electronic Church Bell
Read about 7 essential attributes for a modern electronic church bell:
Adjustability and automated and programmable bell ringing
at regular intervals (e.g. every Sunday at 9.00, 10.30 and 12.00).
Selectability from several types
Possibility of playing various kinds of sound
such as ringings and custom-made recordings (e.g. a funeral toll, wedding march, etc.).
Durability and resistance due to high-quality, lightweight materials.
5. Possibility of flexible
live voice streaming via microphone
(e.g. public announcements or summons, or notification in case of extraordinary situations).
Excellent audibility and intelligibility.
Protection against unauthorised manual activation and microphone use.
Urban II perfectly meets all seven points. Moreover, every functionality is selectable and adjustable to the needs of any church and customer.