4 Good Reasons Why to Follow Us on Socials and Read Our Blog
1. Get Inspired By Other Partners' References
Based on increased demands for warning and notification systems due to the more frequent occurrence of natural disasters, we regularly bring you information on the latest installations worldwide in our reference section in the Blog, and also articles shared on socials. You can get easily inspired by other partners' references and find a variety of warning system applications there.
2. Keep Yourself Up-to-Date
We are actively sharing our innovations and news from the world of warning systems. By following us, you will be the first to learn about important technical features. Your knowledge of our systems will grow steadily and be kept up-to-date, which will provide you with a solid base for the development of your own warning projects.
If you are interested in Telegrafia's story and our team acting behind the development of cutting-edge products and solutions in the field of early warning and notification systems, you can also get to know our company through the social media channels. In addition to the news provided, we also post exciting facts of various kinds, so you will never get bored with us while scrolling.
Social media may consume your time, but if used wisely, they can be a powerful business tool. Share your story, how your work results, look for new opportunities, and build community within or connect with other professionals in the field. We are currently extending our network so jump on and enjoy the ride. LinkedIn, Facebook or Instagram? We say yes to all!
You can think of LinkedIn as a high-tech equivalent of going to a traditional networking event where you go and meet other professionals in person, talk a little about what you do and exchange business cards. It is like one big virtual networking event. Our LinkedIn community is growing, join in and find new business partners, business opportunities, and customers.
As we all know, Facebook is proven to be a valuable and influential communication tool in this technological era. Make yourself a name by listing your warning products, offering services, but also by sharing links and images of your installations.
With its 700 million monthly active users, Instagram opens up an opportunity for businesses to market their products to a more targeted and interested audience without spending an enormous amount of money on paid advertising. Please share your photos of your installations, tag their destinations and the Telegrafia Company. Spread the information about your quality work, which we will be glad to re-post.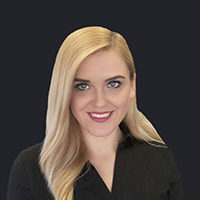 The article was written by
Monika Siserova
Monika is an international business manager for Balkan, Benelux and Scandinavian states. She worked with a diverse range of organisations, including government institutions, IGOs in the field of migration, private sector and non-profits. The mentioned experience laid a sound foundation for a challenging and meaningful job she has in the Telegrafia Company. Therefore, she is very excited about bringing you the latest news from the field of early warning and notification systems.