Warning and PA Systems Combined?
If there is a need to address a mass of people at a given location, a PA system can quickly fulfil the requirement. However, reaching people across the facility with day-to-day notifications can be cleverly combined with emergency notifications. With an elaborate interior and exterior solution, you can keep everyone informed and instructed when an emergency occurs.
A PA system combined with a warning and emergency system offers exceptional scalability and configuration options. There is a possibility of broadcasting background music to many selected PA zones or making audio announcements to other individual or selected zones, whether the message is to be passed on indoors or outdoors.
The primary function of the system is to broadcast voice messages or acoustic warning signals. It is possible to do so through a microphone, from the internal memory of a warning system (an SD card), a connected USB drive, or various external sources (radios, cell phones and alike).
The combined version offered by the Telegrafia company is designed so that customers can choose between a simple and inexpensive solution and a more advanced one with autodiagnostic functions and mobile phone control. The system is easy to control, and the maintenance is straightforward.
Importantly, the integrity of the entire PA system is not affected by a power outage as the system uses back-up power from batteries, ensuring ultimate public safety.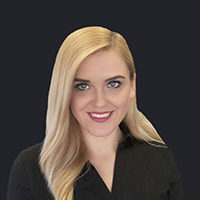 The article was written by
Monika Siserova
Monika is an international business manager for Balkan, Benelux and Scandinavian states. She worked with a diverse range of organisations, including government institutions, IGOs in the field of migration, private sector and non-profits. The mentioned experience laid a sound foundation for a challenging and meaningful job she has in the Telegrafia Company. Therefore, she is very excited about bringing you the latest news from the field of early warning and notification systems.