The Main Role of Safety and Security Systems in the Mining Industry
In the mining industry, heavy machinery, explosives are used and, very often, these are used in harsh and hazardous conditions. In underground and open-cast mining, even one little mistake may cost hundreds of human lives; therefore, operations in mines must satisfy stringent safety regulations. For illustration, 27 people died in the United States in 2018. Compared to the first half of the 20th century, when there were hundreds of victims of mine accidents  (1,688 dead in 1931), this is a significant shift to the better.
Today´s mines are better secured in terms of technology (their shafts have been strengthened and processes automated to a high degree, saving lots of hard labour), but also in terms of environmental monitoring and early warning. However, safety and security remain still crucial to mining, as the mining industry carries many risks. How does this industry segment address them?
Explosions, rock falls, roof caving and other threats
There are several reasons for the reputation of mines as an unsafe work environment. In addition to the failure of technology or the use of explosives, underground mines are threatened by sudden roof caving, or rock falls, mine inundations or ventilation defects and then a lack of oxygen. Landslides may occur in quarries and open-cast mines. A failure in a single safety element and there is a tragedy. At these latitudes, an explosion occurred relatively recently in the Polish Halemba Mine in 2006, where 23 miners tragically died.
For this reason, mines often have trained staff to maintain safety, as well as safety and security systems that monitor the risks. Given the many dangers involved, these technologies in the mining industry need to be highly sophisticated.
Besides, they must have several specific features  and functionalities, such as:
high-quality monitoring software to simultaneously monitor multiple risks, and in many cases, a monitoring system interconnected automatic sensors to indicate danger, e.g. an escape of methane or other gases in underground mines)
automated, remotely controlled quick-response safety and security elements, given the usually large area of extraction sites
powerful, well-audible warning audio equipment for the noisy environment in mines
monitoring, warning and notification where the individual components are resistant to specific environmental conditions like heavy dust or high temperatures.
Why mines are safer today
It can be said that the overall decline in fatalities in the mining industry is mostly due to technological advances in safety. There is not one safety and security system. However, it is possible to secure mining sites with a modern, flexible, tailored, end-to-end system, characterised by its scalability and modularity (the individual devices working independently or in cooperation with others), partial or full automation, simple operation from a central control centre or on-site, straightforward testing and maintenance procedures, increased durability and its overall reliability.
Cutting-edge products and modern solutions can be found in Telegrafia, fully functional even in the highly demanding environment like mines. Electronic sirens such as Bono or Screamer (that can be used as mobile sirens in open-pit mines and quarries) offer a variety of settings, power supplies and audio signals. The sirens can be linked to a central command and control centre (OCP16), a remote-control unit (RCU15), and to monitoring stations or software that allows staff to operate the entire system from one or more locations.
Mining is a risky industrial sector, but with the help of modern technology, the situation has improved over time. Despite its unenviable reputation, the number of casualties has dramatically dropped. The adherence to both occupational safety and system security standards is a guarantee for mining companies and their staff that the risks can be minimised, and at the end of the day, building such safety and security systems is a profitable investment.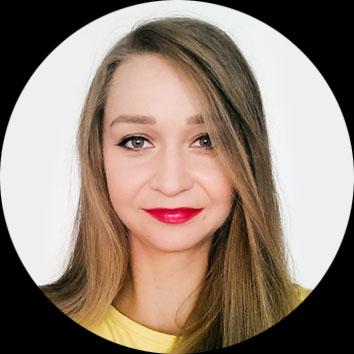 The article was written by
Zuzana Jacova
Zuzana works at Telegrafia at the marketing department. Her main responsibility is to keep an eye on Google Ads and Facebook. Online marketing is changing all the time, giving her the chance to expand her knowledge constantly and put it into real practice. After work, she relaxes best by going to the gym and watching good films.