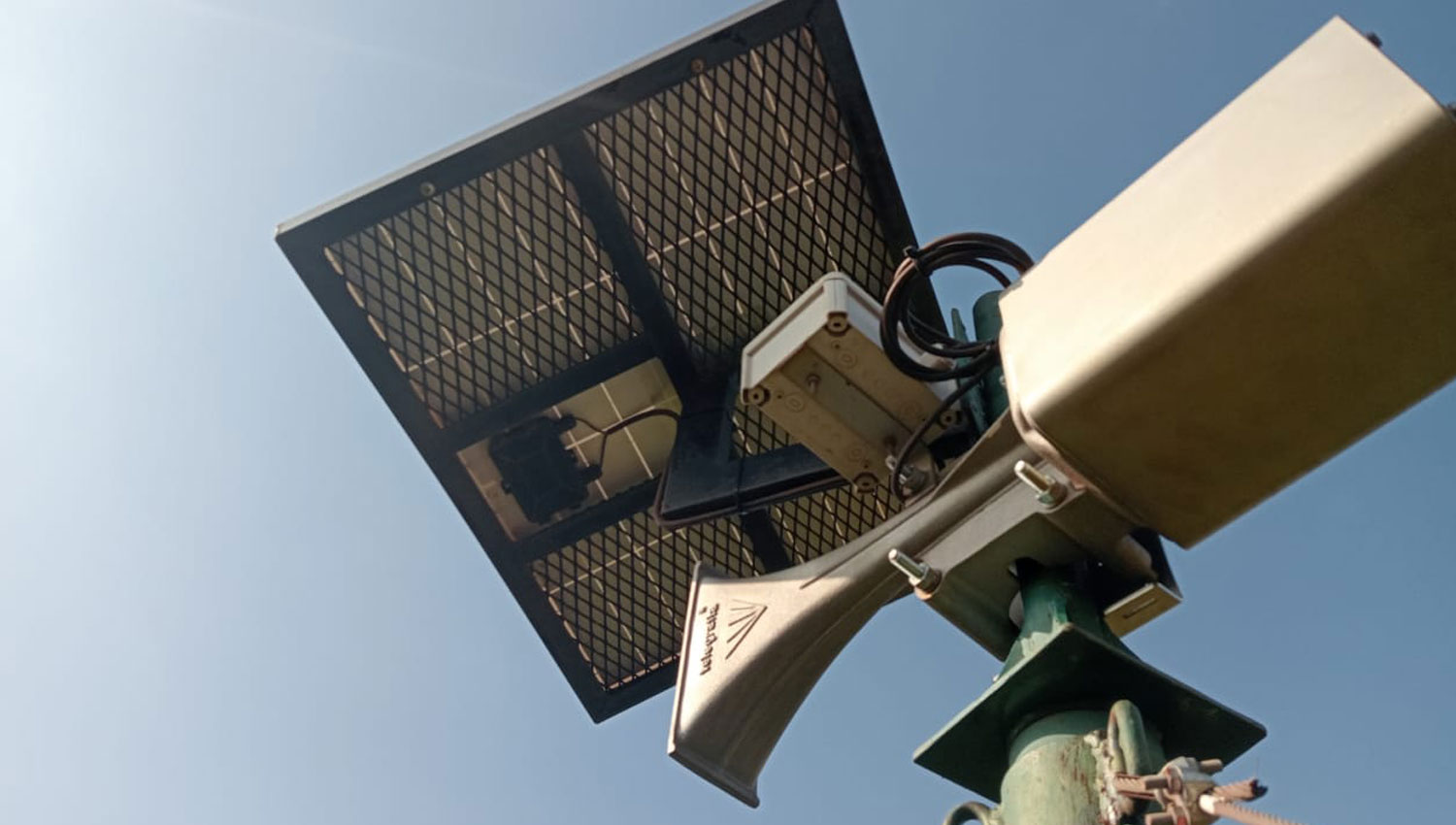 Success Story: Bono 100 W Siren for the Open-Cast Mine in Zambia
Listen to article:
Name of the Project:  Kitwe Open-Cast EWS
Location:  Kitwe Region, Zambia
Total Number of Sirens:  1 Bono 100 W siren
Date of Last Installation:  March 2021
Goal of the Project:  Open-cast area blasting siren
Telegrafia's warning and communications systems appear to be gaining popularity in Southern and Central  Africa. Numerous inquiries are underway from clients in Nigeria, Uganda, Zambia, Namibia, and South Africa. Easy maintenance and high efficiency make Telegrafia's products ideal for Africa, especially when electricity outages are quite frequent there.
Apart from the Church calls requiring the Urban church bell systems, there are frequent calls for Telegrafia's sirens. Several Car Screamer and Bono stand-alone units have recently been sold to open-cast mines in Zambia. The open-cast mine in the Kitwe region in Zambia finds the Bono stand-alone system easy to install and operate and perfect for its applications.
Bono was sold complete and installed using locally sourced solar panels, cabling, and accessories, thus reducing packaging and delivery costs.
The client is amazed at the clarity of the sound and will definitely keep Telegrafia's products on the list of reliable warning systems that can withstand the African sun and harsh conditions.
The article was written by
Michal Rosinski
Michal has lived in six countries, and he can speak four languages. He represents Telegrafia in the USA, Asia, Australia and Germanic countries as an international business manager. He is a big fan of Jamie Oliver, eats healthily, but he still loves unhealthy food. He does not agree with Mark Twain that people can live on a good compliment for two months. Michal is a bookworm, believes in experience-dependent brain neuroplasticity that takes it roots in the idea of what we focus on. He agrees with Raj Koothrappali that Aquaman sucks; he is familiar with the fact that not Mount Everest but Olympus Mons is the tallest mountain known to man.