Comprehensive Warning Systems for Winter Stadiums
As a rule, ammonia-based refrigeration technologies are used for ice production in winter stadiums or refrigeration in cold temperature-controlled environments of storage facilities.  Ammonia with its chemical, physical, toxicological, or biological properties may be hazardous to human life, health, and property. The same or similar refrigeration technologies are used in other food-processing industries, which poses identical risks. Winter stadium owners can take great advantage of having a chance to protect lives and ensure safety for their end customers.
A warning system designed to suit winter stadiums and cold storage facilities can detect any gas leakage and warn the population in the endangered area of a winter stadium or the staff in a storage building of incoming danger so that they can start the immediate evacuation. The solution designed by the Telegrafia company is based on the powerful Pavian electronic sirens that ensure high-quality acoustic coverage of the area by a warning signal.
Advantages of the solution
Full automation of a warning system (monitoring ammonia emissions and then automatically activating sirens)
High-quality acoustic coverage of the whole area of a winter stadium or cold storage facility from a single spot such as a control centre
Complete silent system auto-diagnostics without environmental disturbances caused by siren noise
Reproduction of pre-recorded audio announcements or voice messages from the siren's digital memory /SD cards/ in WMA, MP3 formats
Possibility of pre-programming responses to a wide variety of inputs
Power supply from maintenance-free batteries
Absolute reliability and resistance of the whole system
Should you have any questions regarding warning systems for winter stadiums and the safety of players and visitors to the stadium, we are always ready to help and answer your questions. Feel free to contact us.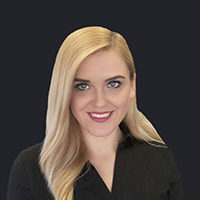 The article was written by
Monika Siserova
Monika is an international business manager for Balkan, Benelux and Scandinavian states. She worked with a diverse range of organisations, including government institutions, IGOs in the field of migration, private sector and non-profits. The mentioned experience laid a sound foundation for a challenging and meaningful job she has in the Telegrafia Company. Therefore, she is very excited about bringing you the latest news from the field of early warning and notification systems.