Warning Sirens Prevent Tragedies on Ships
The world commercial shipping fleet consists of over 90,000 vessels. Many of them are huge, and naval ships are among the largest transport objects in the world. Depending on their type, thousands of containers, people, or raw materials can be on board. Thus, many lives and resources are at risk in a potentially dangerous situation, and external help may be a long way off. Therefore, efficient organisation and immediate warning in the event of danger are essential. Sirens on naval ships are commonplace and are used in many forms.
Naval Threats and Various Warning Tones
Work organisation is crucial, especially on colossal transport ships, and is characterised by a high level of standardisation. Each of the possible emergencies is assigned an alarm, according to which it can be identified by an experienced crew. Here are several dangerous situations that can occur on a ship and the alarms that accompany them:
General alarm – A general alarm informing the crew that an emergency has arisen, such as a fire, collision, running aground, etc. The staff respond by immediately operating the assigned workstations. In most cases, this involves seven short warning tones and one long tone.
Fire alarm – A long, uninterrupted warning tone (at least ten seconds) that indicates a fire in the ship's compartments.
Man overboard – Three long warning tones that indicate that a crew member or a passenger has fallen off the ship into the water and needs immediate rescue. The fall of a crew member into the water is a dangerous situation that is a risk in any case. On cruise ships alone, an average of 1.5 people falls into the water each month.
Order to abandon ship – When the situation is not safe enough for the crew to remain on board, an evacuation order is given with a verbal command followed by a general alarm.
Sectional alarms – Individual sections of the ship (e.g. the engine room, cargo section, navigation equipment) often have their own warning tones and systems to inform of emergency situations.
Security Alarm – A special alarm connected to the ship's security system used in case of a pirate attack that does not emit an audible signal but a distress signal to the security forces in the area.
Warning Elements on a Ship
Ships are vast and complicated vessels, so they also have adequate security and safety systems. It is no longer a single ship siren and possibly a fire alarm but a sophisticated and thoroughly programmed system of sirens and sensors. Warning systems on naval ships vary, depending on the vessel type and size. The larger the ship, the denser the network of safety features required. However, it is already evident from the description of the risks above that the system is quite complex and contains several types of devices:
Stationary sirens – Sirens that can convey different signals for the whole ship and specific locations (e.g. a noisy engine room). Often these are sirens of varying intensity; for example, the industrial Screamer siren and the compact Bono siren from Telegrafia's portfolio, typical of its varieties of application, power output and acoustic coverage. All stationary sirens can be programmed to sound various warning signals compliant with the established routine.
Communication systems – Speech reproduction is required in giving an order to abandon ship or other situations. A control panel (Telegrafia's OCP16) or a local control unit with a microphone (Telegrafia's LCU15) connected to a ship's siren system allows fast and efficient communication.
Automated sensors and software – Elements that can automatically identify threats and be programmed to respond adequately. They are usually fire sensors and software that can be activated based on the received information (e.g. a sudden decrease in pressure or increase in temperature).
Given that ships are often vast and modern installations, they need to be thoroughly secured. Indeed, at sea, any ignored dangerous situation can mean an awful tragedy. That is why electronic sirens such as Screamer or Bono, control devices (OCP16, LCU15), sensors, software applications, and programmable warning signals are an integral part of modern vessels.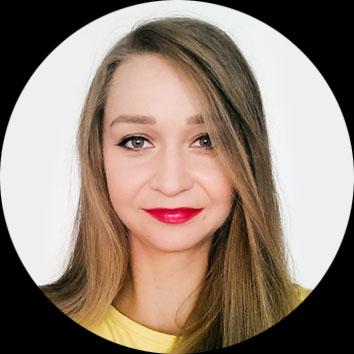 The article was written by
Zuzana Janočková
Zuzana works at Telegrafia at the marketing department. Her main responsibility is to keep an eye on Google Ads and Facebook. Online marketing is changing all the time, giving her the chance to expand her knowledge constantly and put it into real practice. After work, she relaxes best by going to the gym and watching good films.