How to Build Effective Warning and Notification Systems?
Many questions arise in building warning systems, such as if they are to be built and where and how, and if they bring the desired benefits in the end. As a customer, you do not need to look for answers to these questions anymore. We will provide the most important ones here in the article.
How Can Early Warning and Notification Systems Help?
Early warning and notification systems can significantly help to reduce casualties and economic losses in case of a disaster. This is by providing fast information that allows individuals and communities to protect their lives and property. Take action before a disaster and opt for an effective solution tailored to satisfy your project's needs.
Where are Early Warning Systems Needed?
Warning systems can be used in various places. In other words, it is essential to know if and where people need to be protected, and if a potential threat is environmental or human-made. Environmental dangers come as tsunamis, floods, tornadoes, and other natural disasters. At the same time, humans tend to endanger themselves and their property by using hazardous materials such as chemicals or heavy machinery. Also, people may encounter other difficulties like terrorist attacks. Warning and notification systems are necessary for life protection, and first of all, the protection of lives of those vulnerable members of the population who have no other prevention schemes.
How to Start with a Warning Project?
It is essential to know the following about the building of a useful warning and notification system:
The area of the premises/endangered zone that needs to be sounded by a warning signal
Local communications infrastructure possibilities, whether TCP/IP, radio or GSM is available and usable
Monitoring needs (weather conditions, water levels, concentrations of air pollutants, structural stability and many more)
Statutory obligations (for live voice announcements, for example)
Modernisation demands for the control centre (gate, ventilation, and lighting control)
The urgency of the notification of the first responders (rescue and emergency services)
Feel free to contact the team at Telegrafia and start your early warning and notification project with the help of the professionals.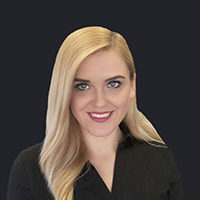 The article was written by
Monika Siserova
Monika is an international business manager for Balkan, Benelux and Scandinavian states. She worked with a diverse range of organisations, including government institutions, IGOs in the field of migration, private sector and non-profits. The mentioned experience laid a sound foundation for a challenging and meaningful job she has in the Telegrafia Company. Therefore, she is very excited about bringing you the latest news from the field of early warning and notification systems.