Urban M Church Bell Tolls Across the Largest District of Cairo, Egypt
The current building was built in 1957 on the site of the previous church, which was initially consecrated on 9th July 1936, and the construction of the church did not take longer than 45 days. The predecessor had the shape of a ship where prayers of masses were held for more than 17 years. In 1959, the church was completed in its current form, inspired by the ship of the early church and its three structures.
Advantage of the electronic church bell
In addition to the faithful imitation of the real bell toll, the Urban M electronic bell can play pre-recorded music and live voice announcements from a microphone. The date and time of ringing can be easily scheduled in the bell in advance. Thanks to its low weight, it does not load the church structure heavily, so the stability and load-bearing capacity of the building is not undermined. Back-up batteries ensure that it remains fully operational even in a power outage, and its intuitive, straightforward operation can be understood by almost anyone.
The Urban M electronic bell is housed in a small stainless-steel box, including an integrated 12 V/7 Ah maintenance-free battery. It consists of a power supply module charged either from the mains or a solar panel and a 100 W audio amplifier. The horn loudspeaker with a 100 W acoustic driver is attached directly to the stainless-steel box.
Installation and commissioning
Installation, commissioning, and routine maintenance are provided by our partner operating in the Middle East. It must be mentioned that the whole bell-building and commissioning process is undemanding, and only basic-to-intermediate technical skills are necessary. However, Telegrafia's team is ready to help its customers whenever required.
We are delighted to see this beautiful church with our bell tolling across the area every day. If you look for a similar cost-effective and efficient solution, feel free to contact our team.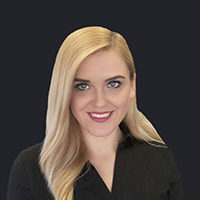 The article was written by
Monika Siserova
Monika is an international business manager for Balkan, Benelux and Scandinavian states. She worked with a diverse range of organisations, including government institutions, IGOs in the field of migration, private sector and non-profits. The mentioned experience laid a sound foundation for a challenging and meaningful job she has in the Telegrafia Company. Therefore, she is very excited about bringing you the latest news from the field of early warning and notification systems.