Monitoring Stations: The Key to Reliable Warning Systems
Reliability and timely response are vital elements of every security or warning system. How to guarantee that sirens will sound as soon as there is a cause for alarm? How to recognise as quickly as possible there is an emergency? Perhaps it is not surprising that modern technology is the answer: not only sirens but other devices that can evaluate information about their surroundings.
Such systems in cities, industrial parks or elsewhere are nowadays based on a set of several modules that communicate with each other, while monitoring stations are one of their components.
These monitoring devices are used in both warning and industrial automation systems. Their function is quite simple: to "translate" the measured values ​​to people or devices in the network and evaluate a situation as safe or dangerous.
Monitoring stations can measure a variety of parameters such as weather conditions, water levels, concentrations of hazardous substances in the air, structural stability and many more. They are set up to send information to t a control centre. When critical values ​​are exceeded, they automatically activate sirens, beacons, or put other technological devices into operation.
Types of monitoring stations and their functionalities
There are several types of monitoring stations, classified according to their performance and utilisation. Telegrafia offers a range of EMA monitoring stations in three different versions:
EMA Compact – an ultra-compact and resistant all-in-one monitoring station that, besides the measurement of the above parameters, can send this information to mobile phones or control centres and activate some system elements on its own.
EMA Professional – a high-performance monitoring station that contains all the functions of the compact version but will enjoy its applications in industrial and more sophisticated security systems. It can control valves, motors and actuators as well as communicate with other devices within the system on multiple channels. It can also convey audio messages and act as a siren or radio itself as the need may arise.
EMA Industrial – the most powerful modular monitoring station that is intended for complex and highly-automated systems (e.g. in industrial parks) where loads of data need to be monitored and evaluates at multiple levels. It provides the above functions as well as many outputs, adjustment and automation options, lighting control, beacons and the like.
What are the features of modern monitoring stations? In addition to measurement accuracy, they also have several technological qualities that make them irreplaceable safety devices:
Modularity
One monitoring station can detect different parameters. Therefore, it is not necessary to use many different types of sensors but one that can be mounted in different settings and types of systems.
Compactness
All functions are concentrated in quite a small practical box. The station can communicate through a variety of wired and wireless communications channels.
Reliability
Besides the mains, modern monitoring stations can be powered from alternative power supply sources (solar cells and back-up batteries), and they are robust and weather-and-heat resistant.
Efficiency
This feature is the common denominator arising from the three features above. It saves time and costs of maintenance and configuration.
On top of their modularity, compactness, reliability, and efficiency, there is their simple operation (even remotely using a mobile phone) that makes these monitoring devices the key to all reliable modern warning systems.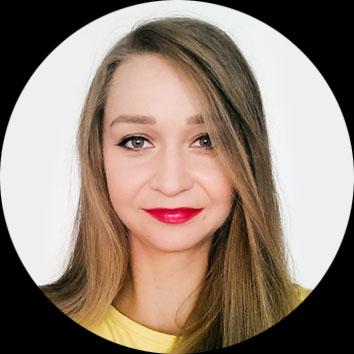 The article was written by
Zuzana Jacova
Zuzana works at Telegrafia at the marketing department. Her main responsibility is to keep an eye on Google Ads and Facebook. Online marketing is changing all the time, giving her the chance to expand her knowledge constantly and put it into real practice. After work, she relaxes best by going to the gym and watching good films.