Remote Warning during a Virus Pandemic
The gravity of a worldwide crisis leads to the urgency of taking action to tackle it. More than ever, local, regional or national authorities need to contact population to warn them of an impending emergency including medical emergency such as virus outbreak. Warning of a population represents a major element of risk reduction.
Portable electronic sirens perfectly fill this gap in the market. Screamer Car and Pavian Car electronic sirens are unique, fast and easily operable and reliable devices. They have a broad range of features, providing considerable benefits in case of any dynamic warning and notification scenario. It can be used for any outdoor warning purposes in any sudden, unexpected emergency. The whole concept of the siren´s design is in its simplicity of use on the one hand, but also in its leading-edge multi-featured technology on the other hand.
Public Knowledge of The Potential Local Area Risks
The system allows sounding various type pre-recorded alarms, either in the form of tone signals or text-to-speech messages, thus giving operators a great number of choices of responding and getting prepared for emergency situations. Crisis teams can easily warn the population about quarantine and home isolation measurements via live voice announcements or prerecorded messages from a mobile vehicle. 
Please, do not hesitate to contact us for more information.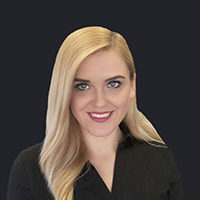 The article was written by
Monika Siserova
Monika is an international business manager for Balkan, Benelux and Scandinavian states. She worked with a diverse range of organisations, including government institutions, IGOs in the field of migration, private sector and non-profits. The mentioned experience laid a sound foundation for a challenging and meaningful job she has in the Telegrafia Company. Therefore, she is very excited about bringing you the latest news from the field of early warning and notification systems.