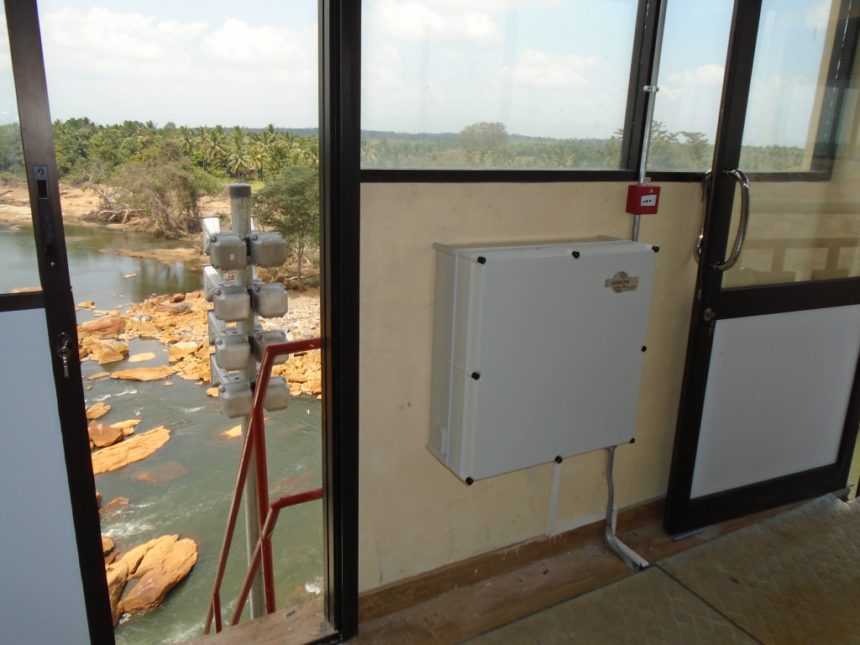 Success Story: How Our Innovative Transportation Strategy Worked to Generate Savings for the Electronic Siren Project in Sri Lanka
Project
Daduru Oya Electrification and Gate Automation Project, Daduru Oya, Sri Lanka
End User
Department of Irrigation, Sri Lanka
We are the leading European manufacturer specialised in high-tech electronic sirens. Many of our partners and customers work under the heavy burden of tight deadlines when delivering designed solutions at the shortest time and lowest possible cost. Transportation takes up a considerable portion of the company´s total costs. This can be especially seen in small single-siren projects where shipment from our factory to a distant country can amount to as much as 20 per cent of the overall product cost. Transportation costs are always born by customers and are included in the final price of goods. As a successful global electronic siren provider, we feel committed to creating value for our future users and are determined to seek financial savings at every business level to be able to offer an optimal pricing model, with savings in transportation costs included.
The aim of the Daduru Oya Electrification and Gate Automation Project in Sri Lanka was to deliver a single electronic siren of the Gibon 1200W line.

As a first step, we took advantage of the unique features of the siren: Each electronic siren Gibon 1200 W consists of eight durable aluminium-alloy horns with 150 W compression drivers. Their revolutionary compact design, the first available on the European market, incorporates a smaller version of loudspeaker that is characterised by its superior performance – a maximum coverage combined with a minimum size. The loudspeaker is only 490×200×160 mm in size and 5 kg in weight. It is nearly 4 kg less that a bigger version of the same kind of loudspeaker standardly used on the market, with slightly narrower sound output directionality. The electronics box has also been specifically optimised in terms of both size (600×600×250 – light grey RAL 7035) and weight (a resilient plastic box used instead of a metal box).
Telegrafia's commitment to cutting transportation costs inspired the company to create a cross-functional team consisting of various professions so that the packaging and transportation process could be optimised.
The new delivery process is a collaborative effort based on close cooperation between the planners and warehouse workers in the company. In order to ship sirens in an efficient and cost-effective manner, our new specialist has created a variety of 3D product packaging models to be able to choose the most suitable design/option.
To manage our supplies more effectively, we are now able to optimise the dimensions of packages, add any accessories at any time and on any request, and always provide as cost-effective a solution as possible.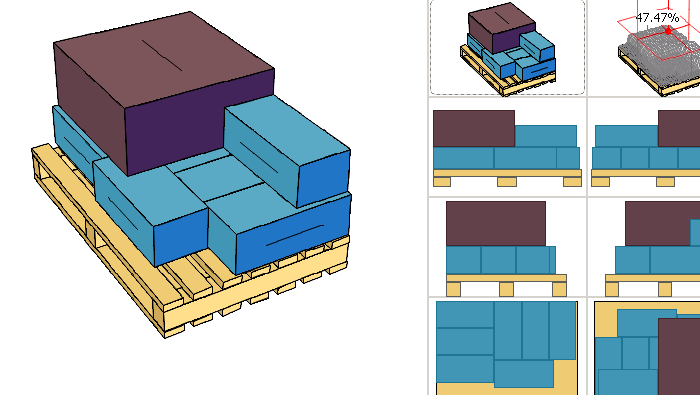 The total package weight of the Gibon 1200 W electronic siren is approximately 50 kg lighter than the average 1200W electronic siren on the market.
The cost of delivering the goods to the destination of Sri Lanka was 150.00 € cheaper than that of any average 1200 W siren sold on the market, including the same number of large 150 W horns and heavy metal or stainless steel boxes.