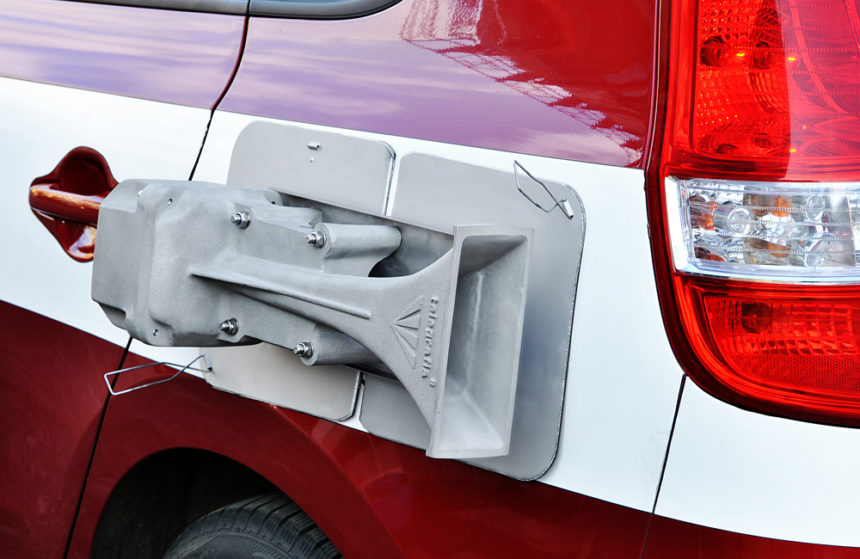 Screamer CAR Electronic siren – Modern Mobile Warning within a Few Seconds
In every modern country the safety of its people is of utmost importance. There are a great number of threats that both public and private entities need to be aware of and prepared for nowadays. The safety measures implemented do not only include preventative measures to mitigate the causes of such threats but also remedial actions to reduce the number of possible casualties and/or amount of material damage.
A key to provide effective protection is fast and targeted communication – delivering the right message to the right people at the right time. Portable electronic sirens perfectly fill this gap in the market. The Screamer CAR electronic siren is a unique, fast and easily operable and reliable device which has a broad range of features, providing considerable benefits in case of any dynamic warning and notification scenario. It can be used for any outdoor warning purposes in any sudden, unexpected emergency situation. The whole concept of the siren´s design is in its simplicity of use on the one hand, but also in its leading-edge multi-featured technology on the other hand.
These make the siren suitable for:
Long-range outdoor warning
The siren can generate alarms as loud as 122 dB. The Screamer CAR siren is able to produce sound or carry voice messages, covering both a high-density urban area, approximately one kilometre in diameter, and a low-density village area, approximately two kilometres in diameter.
Multi-purpose alarming
The system allows sounding up to 36 different pre-recorded alarms, either in the form of tone signals or text-to-speech messages, thus giving operators a great number of choices of responding and getting prepared for emergency situations.
Alarms are displayed on a 128×64 LCD screen, where they can be selected and named according to users´ requirements. The operation and navigation is user-friendly so that users know intuitively how to proceed and become well-experienced warning siren operators in only a few seconds.
A built-in microphone allows live voice announcements at any time, making the whole warning process more dynamic and adaptable to an impending danger.
The siren is operated by the wireless RCT15 remote control unit from a distance of about 300 metres from the location of the siren. Thanks to this method of operation, alarms can be triggered closer to the epicentre of the danger without the operator running the risk of being directly exposed to danger.
Easy, fast and trouble-free installation and transportation
The siren is packed in a portable, compact PELI® suitcase that can be easily transported in the boot or on the back seat of a car.
The suitcase can be easily carried or pulled as it has a pull-out handle and small wheels.
The RCT15 remote control unit for wireless communications can be held in a hand or stored in a pocket, allowing easy access and use at any required time.
The installation is not time-consuming – the siren is automatically mounted on a car or, if necessary, any other magnetic surface using magnetic holders. The entire process of installing a horn on the roof of a car and plugging it in lasts no longer than 30 seconds.
Reliable and efficient device management
The siren is powered using a 12 V car power adapter, so there is no need to use an external battery that increases operational costs and occupies unnecessary space, making the siren extremely economical.
The RCT15 control unit has its own 3.7 V Li-Pol 1000 mAh battery. When the battery gets low, the control unit can be easily charged, using the same car power adapter as is used in the Screamer CAR siren.
The battery icon indicating that the battery in the remote control unit is running out of power automatically appears on the display screen. Therefore, operators are always informed of the device condition and are able to avoid any relevant problems.
The remote control unit activates stand-by mode when the device remains inactive for longer than 30 seconds, which automatically prolongs the battery life.
The Screamer CAR electronic siren has gained favour of many international customers. Its high reliability and simple operation in practise can be confirmed by lots of satisfied users world-wide. We are proud to share the feedback that we have recently received from the Screamer CAR siren user in South Africa with you:
"The Screamer Car siren is really an easy-to-use portable siren that mines in South Africa have endorsed. Clients appreciate the large secure magnetic base on which the siren is placed while in operation or driven around open quarries on bumpy gravel roads. The clear sound clarity of various alarms and messages ideally suits the mine application that requires various programmed messages for various situations available at a touch of a button. The two excellent features of the siren are its wireless remote control and speaker performance. Often operators are far away from the horn but are still able to activate the alarm or send voice messages. We are very pleased that we have chosen the portable Screamer CAR siren."
Leonard Kruger, Mine Manager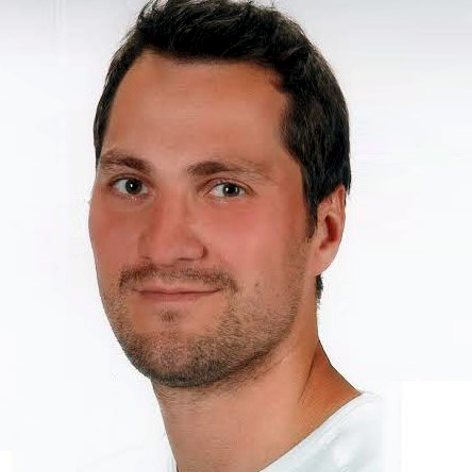 The article was written by
Michal Rosinski
Michal has lived in six countries, and he can speak four languages. He represents Telegrafia in the USA, Asia, Australia and Germanic countries as an international business manager. He is a big fan of Jamie Oliver, eats healthily, but he still loves unhealthy food. He does not agree with Mark Twain that people can live on a good compliment for two months. Michal is a bookworm, believes in experience-dependent brain neuroplasticity that takes it roots in the idea of what we focus on. He agrees with Raj Koothrappali that Aquaman sucks; he is familiar with the fact that not Mount Everest but Olympus Mons is the tallest mountain known to man.