Use of Sirens in Industrial Plants
Listen to article:

Factories and industrial plants are places where many people, standardised tasks and therefore risks are concentrated. Industrial safety standards are well-developed, but in practice, their effective enforcement is what matters most. In other words, it is vital to know the risk but also have an appropriate and efficient safety system. Modern warning technologies are becoming key nowadays: electronic sirens, communications systems, and other acoustic warning systems.
The types of risk vary depending on the industry, but many are universal. The dangers of fire, leakage of hazardous substances, explosions, equipment failures, and natural disasters are relatively universal, but they manifest themselves differently.
Warning Sirens in Various Industries
There are several different risks and, therefore, applications for electronic sirens. They can adapt to the specifics of the working environment and be linked to other safety elements. Here are some examples of their application:
Design of a modern industrial warning system
Safety does not concern only heavy industry. Other industry types, such as manufacturing, building, or automotive sectors, face many site-specific threats. For this reason, there is not only one "proper" system of sirens or warning devices to suit every customer. A modern tailor-made industrial warning system that serves the specific needs of a particular customer is the best solution.
In general, any warning system should take into account the following aspects:
Speed and reliability – The most common is the use of a variety of automated sensors (e.g. pressure, temperature, or chemical sensors) linked by software in a control centre into a single comprehensive system.
Acoustic coverage – An entire industrial area (sometimes even consisting of more plants) can be connected to a single siren system. Both outdoor and indoor sirens can be easily adapted to the local conditions (e.g. a high noise level).
Efficiency – Systems such as Amadeo made by Telegrafia combine public address, evacuation, and warning elements with control via computers, panels, or mobile devices.
We will look at the safety and application of warning systems in specific industries in more detail in the following articles.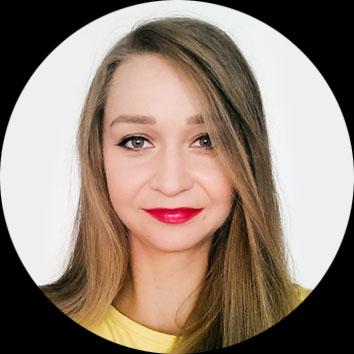 The article was written by
Zuzana Janočková
Zuzana works at Telegrafia at the marketing department. Her main responsibility is to keep an eye on Google Ads and Facebook. Online marketing is changing all the time, giving her the chance to expand her knowledge constantly and put it into real practice. After work, she relaxes best by going to the gym and watching good films.