Sirena S.p.A. Presenting Telegrafia's Products at SPS Italia Trade Fair
SPS ITALIA is one of the most prestigious trade fairs for electronic automation and digitalisation technologies in Italy. This year it took place in Fierra Di Parma from 28th to 30th May. This fair offers an opportunity to discuss challenges tomorrow's industries are going to face, and it is widely recognised as the key event for the Italian manufacturing sector. The ninth edition of the exhibition with over 850 exhibitors presented industrial automation technologies in 6 halls and was attended by 41,528 visitors. This year's exhibition paid particular attention to robotics and mechatronics. By bringing producers, suppliers and customers together, it provided a unique platform for businesses to introduce their latest innovations.
Introduction of Combined Partner Solutions
Apart from exhibiting its own state-of-the-art signalling devices, our Partner – Sirena S.p.A, a regular exhibitor at the fair, presented complex evacuation solutions applicable to a variety of industries together with our company.
A combination of the ESCAPE Sirena S.p.A. product line and Telegrafia's sirens offers a solution thanks to which customers can build an early warning and notification system wherever necessary. The offering of a solution to accommodate industrial, manufacturing and public sectors with effective emergency communications, operations, and evacuation systems is the keystone of our future cooperation.
We are bringing you an interview with Daniela Candice, the Sirena S.p.A. sales manager about her impressions of the exhibition:
Q: Daniela, how many times has Sirena S.p.A attended this trade fair?
This is the sixth occasion we have been here, presenting our products and also having an opportunity to see other companies' latest innovations.
Q: What is the main reason for your company's participation in this trade fair?
This is because SPS Italia is the essential Automation trade fair in Italy.
Q: How do you prepare for the exhibition? Does it take long?
In addition to the normal day-to-day workload, the preparations for the fair take as long as three months.
Q: Who and what are you most looking forward to seeing or speaking at the show?
We are most excited about meeting all kinds of specialists in the field and having an opportunity to introduce our products, especially the new ones, to the professional public.
Q: How many people have visited your stand this year?
So far, we have registered approximately 300 visitors interested in our products.
If you seek a sophisticated warning and notification solution, do not hesitate to contact us.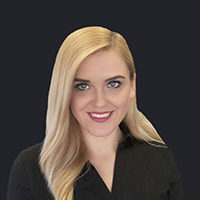 The article was written by
Monika Siserova
Monika is an international business manager for Balkan, Benelux and Scandinavian states. She worked with a diverse range of organisations, including government institutions, IGOs in the field of migration, private sector and non-profits. The mentioned experience laid a sound foundation for a challenging and meaningful job she has in the Telegrafia Company. Therefore, she is very excited about bringing you the latest news from the field of early warning and notification systems.