Country of the Year 2020: Part One
2020 is certainly not the year that many of us will be happy to look back to. The pandemic situation in the world has affected perhaps every area of ​​business. Nevertheless, Telegrafia managed to summon collective strength and continued to progress in 2020. The company shipped its warning systems to many countries around the world. In 2020, the largest number of electronic sirens travelled to the Federative Republic of Brazil. Take a little time to acquaint yourself with the regions that  showed the most profound interest in the best electronic sirens during the last year.
Currently, the main reason for the sales of Telegrafia's electronic sirens to Brazil is the mining industry. This largest country in South America is well known for its diverse and complex landscape. It is surrounded by the Atlantic Ocean and consists of dense forests (the Amazon rainforest in the north), arid grasslands (pampas), sprawling wetlands, rugged hills, immense plateaus, or long coastal plains. This complexity and vastness of the landscape are among the reasons for the abundance of metallic and non-metallic minerals. Mining companies often operate in hazardous environments, which has been proven by several recent disasters. They have to deal with unfavourable conditions daily, so securing mining areas with warning systems is priority no.1. You can learn more about the significance of warning systems in the area in our article – The Main Role of Safety and Security Systems in the Mining Industry.
One of the regions where Telegrafia sold its sirens is the state of Minas Gerais situated in the Southeast Region of Brazil. With its capital Belo Horizonte, it is the second-most populous state and the urban and financial pillar of Latin America. It was initially inhabited by native "Indians". For interest, etymologically, the name of this state can be translated as General Mines. Thus, mining is already given in its name, thanks to the rich occurrence of gold, gems, and diamonds in this area. Having an area of over 580,000 square kilometres, it is also the fourth largest state in Brazil and the leading producer of coffee and milk in the country. There are also some of the most famous Brazilian caves. Therefore,  Minas Gerais indeed breathes history, and there is definitely a lot to see and experience. What is interesting to know about it? For example:
There are some of the highest cities in Brazil.
Before the Portuguese colonisers settled in Brazil, the area was inhabited by indigenous people enjoying the land and its rich surrounding natural resources. Minas Gerais's territory was in the centre of the gold rush, so it did not take a long time before the colonisers discovered its wealth. In 1696, the first city of the state, Mariana, was founded. Today it is known for its Baroque architecture, mountain climbing and biking.
It is home to the Brazilian "comfort food".
Cuisine differences are tremendous throughout the country; each region has its own specialities. But Brazilians all agree on one thing. Minas Gerais is home to Brazil's comfort food (home-like food). In this region, the food is typically made with lashings of fat and heaps of carbs. Among the dishes that you must try as a tourist is definitely pão de queijo (cheese bread). You can find it all over Brazil, but nowhere is prepared and made as tasty as right here. Other meals you should probably try are tutu de feijão (beans mixed with cassava, bacon, and sausage) or frango ao molho pardo (a chicken cooked in a sauce made with its own blood).
It has the most impressive art gallery in Brazil.
Inhotim is an interactive art gallery located in the exteriors of a botanical garden and definitely one of the most visited attractions in Minas Gerais. If you want to enjoy it with everything that belongs to it, count on two days you need to spend there. Here are some spectacular works of art created by domestic and foreign artists, including a room full of speakers creating an illusion of walking through a playing orchestra.
It is a cradle of great music.
A musical genre called Sertaneja originated in south-eastern Brazil in the 1920s. This is the so-called rural genre, mostly sung in pairs (most often brothers) and its theme is mainly love-related. Recently, this genre has been divided into several subgenres, and one of them is Sertaneja Universitario, which is popular among teenagers and young people.
It is a place with a busy cultural life.

In connection with music, it would be a shame not to mention cultural events that the city of Minas Gerais abounds with, particularly the well-known folklore events, often with religious roots. Among the most famous are a religious tradition popularly known as Congado, moving hundreds of communities, predominantly black and poor together and celebrating the Afro-Brazilian culture with Angolan and Congolese customs; Folia de Reis, a Catholic celebration; and Bumba Meu Boi, a festival celebrating an ox that has been once killed and brought back to life.
It is also rich in impressive architectural monuments and specific statues.
There are several colonial towns in the state of Minas Gerais, famous for their admirable architecture. These are chiefly Baroque-style facades, gilded churches or houses decorated in a classic Portuguese style. The most famous cities include Tiradantes and Miriana. But the city that boasts the best-preserved architectural "miracles" is the city of Ouro. Ouro was the first city in Brazil to be declared a UNESCO World Heritage Site. As for specific statues that Minas Gerais is famous for,  it is a typical ornament called Namoradeira. This ornament represents a woman looking into a distance and is often found on balconies or windowsills. It comes in various sizes and is made from various materials. Well, judge for yourself.
Love for football is everywhere.
It is simple and clear to know why. Minas Gerais is a Brazilian state. It would be sinful if its citizens did not cheer football heroes since football is the most popular sport in the country. We will leave a team's choice to you, but if you go to any home match, you will be able to feel the omnipresent national passion for football there.
Even if you work from Central Europe, you can gain knowledge of the whole world. Just stay a little interested. This article is just a brief insight into the pieces of the world in which Telegrafia's electronic sirens are situated and ready to help. As they are installed in more than 80 countries worldwide, there is still a lot to discover on the journey to their locations.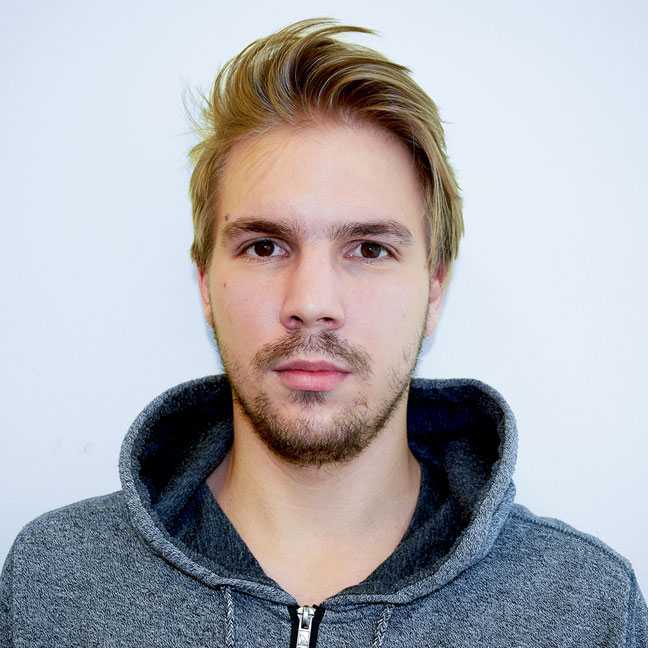 The article was written by
Róbert Jakab
Robert is like moving photography – because he is a video. He is able to capture 60 frames per second, so when something happens, he records it. He is also works on smaller videos to make an evening movie…and then continuing the second part. Telegrafia 2: Monkey power
Images:
Sandra Martins, CC BY-SA 4.0 <https://creativecommons.org/licenses/by-sa/4.0>, via Wikimedia Commons
Webysther Nunes, CC BY-SA 4.0 <https://creativecommons.org/licenses/by-sa/4.0>, via Wikimedia Commons
Vinicius Depizzol from Vitória, Brasil, CC BY-SA 2.0 <https://creativecommons.org/licenses/by-sa/2.0>, via Wikimedia Commons
T Chu, CC BY 2.0 <https://creativecommons.org/licenses/by/2.0>, via Wikimedia Commons