Who we are – a Top Manufacture of Electronic Sirens
Millions of people around the world rely on the fact that they will receive the right information at the right time in case of an emergency thanks to the sirens and PA systems made by Telegrafia.
Telegrafia, a.s. is a manufacturer and supplier of cutting-edge products and solutions in the field of early warning and notification systems with their own development capacities. The main elements of Telegrafia's production include Pavian and Gibon electronic sirens, Amadeo and Johan PA systems, and Screamer and Bono compact sirens. Moreover, the range of our products contains mobile and solar-powered sirens such as Pavian Car and Screamer Car. Along with hardware solutions, Telegrafia produces the specialized Vektra® software for control centres. The company was the first to introduce an innovative modular aSCADA® product line to the global market.
The highly qualified and specialized teams of workers guarantee the excellent quality of both products and services. There are several international business managers who speak foreign languages (English, German, Spanish, French, Russian, and Polish), top software and hardware developers, and experienced manufacturing and installation experts in the company.
Our early warning and notification products and solutions have been implemented all over the world, from French Polynesia through Asia, Africa and Europe to South America. The proof of quality is a prestigious Slovak Gold® award multiply granted for the Pavian electronic siren to our company.
"It is our customers' satisfaction that moves us ahead."
However, we never rest on our laurels, and we are never satisfied with the achievements, so we have been continually working to improve our products. The result is the brand new siren that retains all the popular features and the features customers are used to but has also embraced several leading-edge technologies and useful features – the 4th generation of Pavian electronic sirens.
We are the world's leading manufacturer of mass warning and notification systems with our own development department, which enables us to get closer to the needs of our customers. Each customer is approached individually, and each customer is special, unique and equally important to us.
Our goal is to provide the first-class service at the highest level. Responsible approach, customer requirements and the quality of our work are our priorities. The success of our customer or partner moves us ahead, proving that nothing is impossible for us.
We are here for you and strive to create market opportunities for your businesses in the form of quality products and services.
Please become part of the Telegrafia vision and join the family of our satisfied partners.
If you want more infomation, do not hesitate to contact us or find it on Telegrafia website www.telegrafia.eu.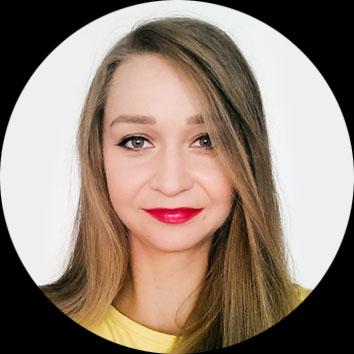 The article was written by
Zuzana Jacova
Zuzana works at Telegrafia at the marketing department. Her main responsibility is to keep an eye on Google Ads and Facebook. Online marketing is changing all the time, giving her the chance to expand her knowledge constantly and put it into real practice. After work, she relaxes best by going to the gym and watching good films.