What is the Role of Warning Sirens on Golf Courses?
You may be surprised that golf courses belong to places with a relatively high risk of dangerous weather changes. Golf courses are really vast: an eighteen-hole course often occupies an area of about 60 hectares, which is an area of about 84 football pitches and consists mainly of landscaped surface, without many trees or buildings.
Therefore, the highest risk for golfers is a sudden storm, and the potential risk of lightning is higher than in many other activities. In the event of weather fluctuations, they need to find a safe place as soon as possible, and this may take a long time on the wide and rather flat terrain of the golf course.
Every minute counts in case of a thunderstorm on a golf course
Several cases have been reported when storms hurt and also killed people playing golf on the course. The notoriously known example is the U.S. Open in 1991 when lightning struck six people and killed one.
A similar situation occurred in August 2019 at a tournament in the U.S., in the city of Atlanta. There were no casualties, but several spectators were injured after lightning struck the area. Only 28 minutes from the moment the organisers stopped the game, a lightning bolt hit a tree near the golf course, and the falling branches hurt six people.
It is clear that with such a large golf course area, storms or weather changes are a significant risk for golfers and spectators, and it is literally minutes that matter to the players to be rescued in case of an emergency. Some courses have protected areas for spectators, such as covered grandstands, secured against lightning, but the other occupants must always be notified in time as well.
It is always possible to avert danger by timely and effective evacuation of the course. Visual signalisation on light panels is not sufficient. For this purpose, many golf clubs use warning sirens to transmit an acoustic signal across the entire golf area.
Thunderstorms are not the only risk to golfers. Hailstorms, sudden downpours, gales or whirlwinds can also be potentially dangerous. A system of sirens should allow the golf course personnel to warn everyone who is staying anywhere in the area as soon as possible.
What kind of sirens is used in golf resorts?
It is essential that the sirens used can be activated quickly, remotely, and that their signal covers the entire golf area. It is also necessary that the sirens themselves are weather-resistant. What kind of sirens will satisfy such requirements?
The number and type of warning sirens may vary, depending on the area of a golf course; however, a combination of robust stationary sirens and mobile sirens has proven to be the best in practice. Those stationary ones (for example, the Gibon sirens manufactured by Telegrafia) have a resistant construction and great acoustic coverage due to their high output power so that they can cover a large area. They can sound multiple kinds of alarms and pre-recorded messages. The sirens can be activated and controlled in different ways, locally or remotely, and they can also be connected to a weather monitoring system.
For smaller golf courses or supplementary to stationary warning systems, mobile sirens (for example, the Screamer Car sirens by Telegrafia) are useful, which can be installed on a golf cart and powered from its battery.
Sound volume is adjustable in both types of the sirens; they can be easily installed in different locations and secured to be activated only by the golf club staff members.
By setting the sirens such as Gibon and Screamer Car appropriately, all people present on the golf course will be warned about weather changes in due time.
Depending on the intensity of weather changes, sirens can issue pre-recorded instructions to stop a game or evacuation orders in case of an approaching emergency because incidents such as the U.S. Open 1991 mentioned above may happen anywhere and anytime again.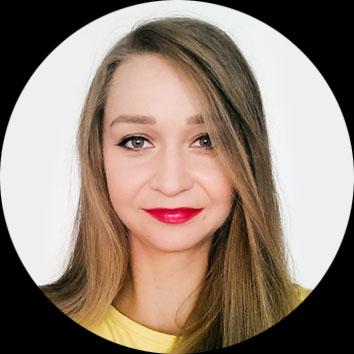 The article was written by
Zuzana Jacova
Zuzana works at Telegrafia at the marketing department. Her main responsibility is to keep an eye on Google Ads and Facebook. Online marketing is changing all the time, giving her the chance to expand her knowledge constantly and put it into real practice. After work, she relaxes best by going to the gym and watching good films.