Testing Warning Systems in Cities
The purpose of mass public warning systems is undeniable. However, for sirens to perform their functions at the right time, they need to be tested, and in case of a failure, to be repaired as quickly as possible. Nowadays, the testing of sirens (warning systems) is associated with two main problems. The first of them is that sirens produce too much noise, which disturbs the peace of people, especially in residential areas of cities. The other one is that people are not always duly warned about the upcoming testing, so it causes panic and people do not know whether to take or not to take action.
We offer solutions that eliminate both of these problems and at the same time, allow monitoring the serviceability of sirens. Our systems are equipped with a "silent test" function, which means the testing of sirens in a silent mode. In this case, sirens send reports to the control centre where operators can view the status of any of the sirens online. If there is a problem, the operators can send a technician to repair the device. As a result, people are protected and not disturbed. Undoubtedly, this is convenient.
Nevertheless, the local authorities in some cities are convinced that it is better for residents to periodically hear the sound of sirens to get used to them and not to panic in case of a real threat. Some kind of training, they argue. Here, a "live-voice" function is ideal. It serves to warn the residents with a voice message about the approaching siren test so panicky behaviour and calls to emergency and rescue services with loads of questions can be avoided.
In search of the best warning system, contact the best in this business. Telegrafia will always provide reliable protection and find the best solution for everyone.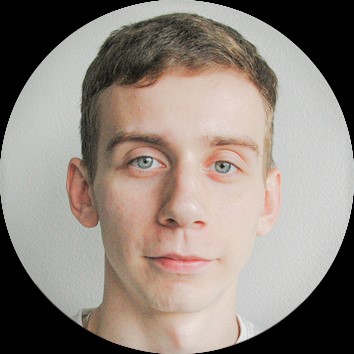 The article was written by
Oleh Slepenok
Oleh is the youngest member of the team of international business managers at the Telegrafia company and he can easily express himself in Russian, Ukrainian, Slovak and English language. Oleh is fueled by his passion for understanding cultural, political and operational challenges of the Middle East and Russian speaking countries. Oleh holds a Professional Engineer degree in Aviation. Sound engineering background contributed to his analytical and quality management skills. Oleh enjoys hiking, good sense of humor and open-minded conversations. A clear and positive approach to problem-solving resonates in his favourite quote "less talk more action".