Telegrafia at Feira da Indústria do Pará, the FIPA Fair in Brazil
On May 15-18, 2019, Belem, a Brazilian city hosted the 14th edition of the annual Para Industry Fair (FIPA), and we were part of it thanks to our exclusive Partner – the Veili Company.
The main issue of this year's fair was Industry 4.0. Therefore, one of the main objectives was to enable businesses, opinion makers and the general public to familiarise with the Fourth Industrial Revolution concept and its major technological innovations aimed at automation and control in industrial processes.
We are bringing you an interview with Fabio, Veili CPO&CMO and one of the participants in the FIPA fair.
1. Fabio, tell us what was it like to be present at the fair in Belem, and how many participants and visitors were there?
About 70 companies were exhibiting their technologies, and over 6,000 visitors attended the fair.
2. Who was this fair intended for?
For businesses, CEOs, and managers from a variety of industrial sectors, including mining companies.
3. What did your company exhibit and present at the fair?
We presented all types of warning systems and electronic sirens for multiple applications; for example, Pavian, Pavian Car, and Screamer sirens as well as the Vektra software.
4. What was most interesting for the visitors to your exhibition stand?
Many customers have only very simple or no sirens at all to prevent industrial accidents, without automation control. They were absolutely delighted with the idea of having a siren that sends personalised messages depending on a specific type of event and optionally sounding alarms or adding the proper emergency instructions.
5. What were you personally interested in, and what impressions did you come away with?
All companies were directed towards the Fourth Industrial Revolution, and the exhibitors presented innovations in the fields of industrial modernisations. We managed to make several new contacts, got many ideas about the application of our systems, and we better understood local market needs. At the same time, we spread knowledge to our local retailers and potential clients about the possibilities offered by our warning systems.
Many thanks to Fabio and the whole Veili team for their representation and interview.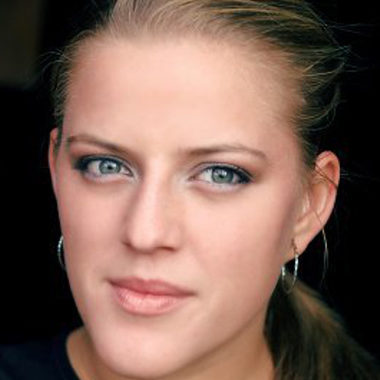 The article was written by
Petra Rychtarcikova
Petra is an international business manager in charge of Spanish, French and Portuguese-speaking countries. Petra, with her global, economic and logistic background and knowledge of four languages, does very productive and responsible work for Telegrafia. Latin-American affairs, travelling, tourism and electronic sirens are her hobbies, and she is pleased to bring you exciting information from the Telegrafia world.