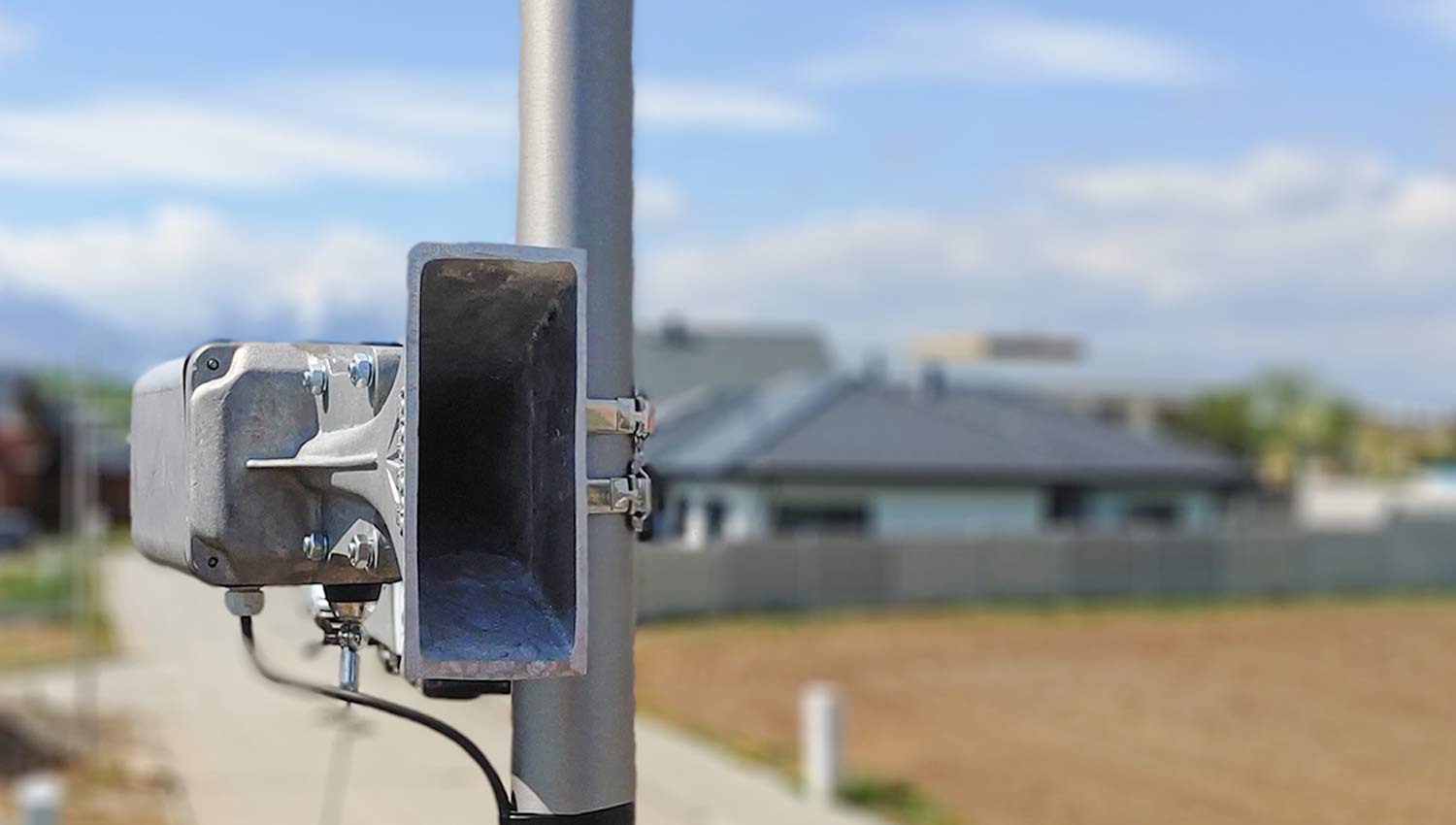 Small Municipal Warning Systems
It is the national government that fulfils the mass public warning function in emergencies in the Slovak Republic, using the national early warning and notification system SEHIS, which contains a network of warning devices and covers the entire Slovak territory. However, even the national system can become ineffective in certain circumstances. Problems may occur in situations when the population needs to be warned, and the complex system will not respond early and quickly. This is space for the application of small, more effective local warning systems.
The necessity of building small municipal warning systems
Drawing on numerous daily cases of emergency, it is quite clear that even small warning systems can find their use in municipalities. Nowadays, when the world is struggling with climate change, tornadoes, whirlwinds, torrential rains,  tsunamis, floods, and excessive amounts of local precipitation are becoming more and more frequent phenomena. Global warning systems cannot warn the populations of the occurrence of local dangers early enough, and in fact, they are not designed to work locally. They are intended for warning in large or global emergencies such as earthquakes, military attacks, dam failures, oil spillages, and alike. Local citizens, however, must face small local dangers much more frequently.
These are precisely the situations when the residents and rescue and emergency units need to be notified of so that they can act immediately to prevent casualties and property damage to the greatest extent. Unfortunately, far too many human tragedies are presented in the media that could be prevented if people were informed in advance and able to prepare. Recently, we have been touched by the news of a 14-year-old boy's death who was stricken by a falling tree during the windstorm. Had he been notified of the imminent danger; the tragedy need not have happened. With this end in mind, engineers at Telegrafia develop and install small local warning systems.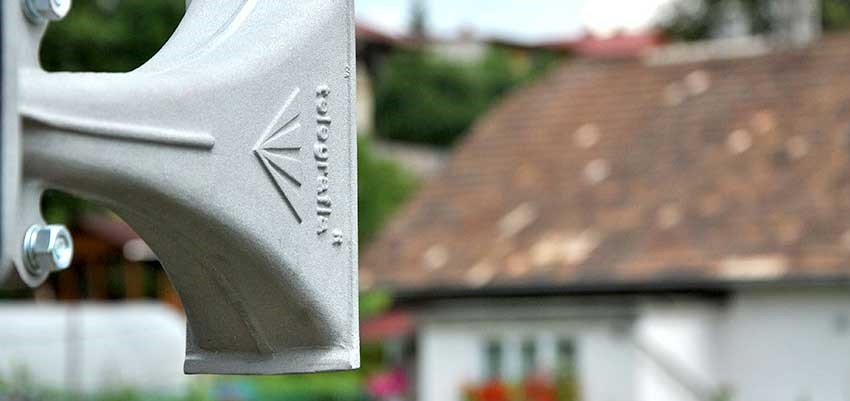 Development and support at the national level
The national government is aware of the significance of the implementation of such systems and supports the implementation process, for example, by providing various grants and subsidies.  The Telegrafia company has decided to use its long-term experience in the field of warning systems and started cooperation with local authorities at the municipal level. When working on a solution for towns and villages, the company developers took their real needs and requirements into consideration. They managed to design a system that is effective, fast, modern, adaptable, and adjustable to the individual requirements of specific localities.
Modular systems adaptable and adjustable to specific client's needs
When speaking about a small municipal warning system, it is by no means a set of second-rate or even imperfect devices with limited functionalities. Small warning systems use the cutting-edge warning devices currently available on domestic and world markets that are scalable and configurable to fit the needs of specific customers.
Main tasks of the small municipal warning system
Early warning priority
High-quality sound coverage of any municipality
Early notification of the population and rescue and emergency units
System backup in case of a power failure
Dissemination of information even in case of signal delivery failure by mobile phone operators
Automatic and manual warning system activation
Live-voice PA announcements via phone
Notification and summons of all first responders
Interconnection with the SEHIS national warning system
The system works straightforwardly. A monitoring device, whether a meteorological station or any other sensor, provides information of potential danger; Telegrafia's devices transmit the information into our warning devices, which further notify the responsible persons of an emergency or directly assess the ultimate risk and automatically activate the warning system.
The system can be activated manually by an operator or automatically by receiving emergency information. Manual control is provided by a control unit (e.g. at the mayor's office), but also remotely, for example, by a command sent from a mobile phone. Time plays a critical role in such cases. Therefore, there is a subsequent chain of pre-programmed activities, from notifying the mayor, all responsible persons, such as ambulances, firefighters, emergency and rescue services, through their summoning, to warning the residents by sounding a warning using a siren and PA system. The quality of the system can be enhanced by the installation of gate control for waterworks, warning light switches/beacons, if needed, or the system for sending text messages or controlling the automated summons of the designated rescue teams. The system is modular, programmable, with the possible extension of its functionalities.
Our current systems use modern industrial weather stations, certified sensing devices, which apart from measuring all standard variables, such as temperatures, humidity, pressure levels, also monitor dangerous climatic phenomena to inform the population in time about the dangers due to strong winds, floods, air pollution, heavy rainfall and others.
As soon as any imminent danger is detected by the monitoring sensors, the data is sent to the warning system that further processes the information and performs the necessary task; for example, it activates a warning signal using the local PA system or siren, delivering the information on large precipitation amounts and thus about the potential danger of flood.
Siren and wireless PA system
The Pavian electronic siren represents a top product in a whole range of modern electronic warning and notification devices offered by the Telegrafia company. The siren is an intelligent modular electronic siren and is designed for sophisticated systems requiring a high level of automation, with the possible extension of its functionalities. The Pavian electronic siren and wireless Tibor PA system ensure the delivery of a general announcement or warning signal indoors and outdoors, based on:
Manual device control
Direct input/live-voice announcements delivered from the microphone of the control panel or computer
The connection of other signal sources such as a CD player, radio, or USB flash drive
The activation of alarms and announcements stored in the digital memory of the siren
Access to the system from the master computer using the Vektra® software
The direct input from other communications systems – mobile phones (direct siren or PA system activation by phone)
The automatic activation of the warning system after detecting critical levels of variables measured by sensors, g. critical precipitation amounts and water levels in a river
The interconnection with the national warning system
Limitless system possibilities
The advantage is that the system is modular, scalable, and can be enhanced by a variety of additional functionalities. Its connectivity and the use of system accessories and add-ons are almost unlimited. Telegrafia has just started putting such small systems into operation, but in the future, we will also be able to offer:
General and group activation of acoustic warning indicators
System activation and audio signal transmission from a mobile or landline phone, and the internet
Notification of the PA system central failures via SMS or telephone
Automatic announcement system activation according to the established schedule
Recording the necessary announcements into a PC using a microphone, MP3 files or a CD player
Automatic storage of events and operators' interventions within the system
Periodic inspection of the PA system central room condition (mains power failure, battery status)
Information on faulty conditions in the system in the form of acoustic messaging and indications of failures in a separate window on the computer screen for an immediate warning of the operator