Mass Early Warning and Notification Systems
With a solution from Telegrafia, a critical warning message can be conveyed to the employees working on an oilrig when an emergency situation occurs. Our solutions are scalable, modular and tailored to the needs of external and internal oilrig areas, offering a variety of options according to the size of a specific company, whether it needs to be a simple external warning system or a compound, fully comprehensive warning solution. With the products manufactured by Telegrafia, customers can rely on the fact that the people working at such dangerous sites are protected, alerted, and informed within only a few seconds.
Thanks to its uncompromising performance and good intelligibility of the spoken word, PAVIAN is suitable for outdoor use as well as for noisy environments. This siren has full self-diagnostics functions and offers many control and communications options. Thanks to the built-in batteries, it is entirely backed up in case of a power failure. Sensors can be connected to the siren for the monitoring of hazardous substances.
Notification of Crisis Teams
During any critical event, crisis teams need to have the ability to communicate with the staff in danger rapidly and reliably so that the chances of keeping oilrig workers safe are maximised. Our mass notification system will provide a modern, efficient and automated way of collective notification. Hence emergency units and rescue teams (first responders) can be quickly summoned to provide help in emergency situations.
To prevent an injury to the personnel and a material loss, the operator can push an emergency button located directly at the site to activate a warning system immediately. Should an emergency situation occur when the employees are working with dangerous materials or machinery, they can thus trigger a warning signal across the whole offshore platform and still keep the oil and gas systems up and running.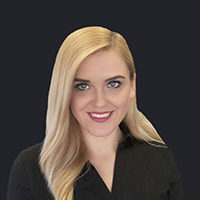 The article was written by
Monika Siserova
Monika is an international business manager for Balkan, Benelux and Scandinavian states. She worked with a diverse range of organisations, including government institutions, IGOs in the field of migration, private sector and non-profits. The mentioned experience laid a sound foundation for a challenging and meaningful job she has in the Telegrafia Company. Therefore, she is very excited about bringing you the latest news from the field of early warning and notification systems.