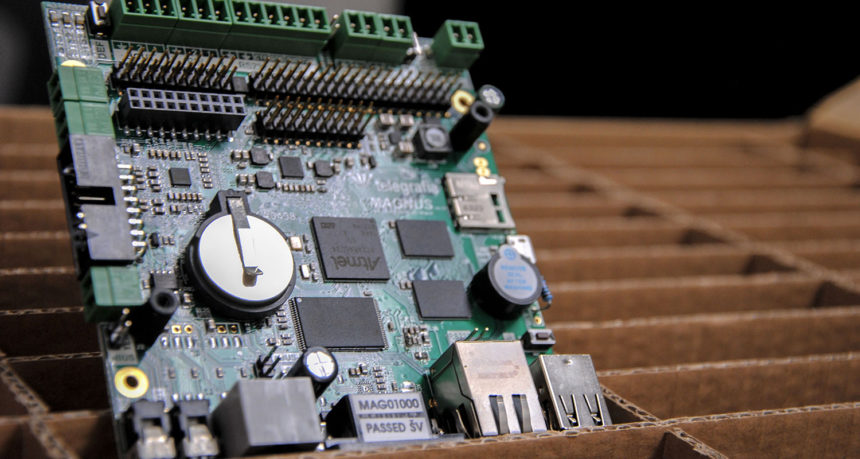 MAG15 – Telegrafia´s Top Module
Years and years of hands-on experience of the Telegrafia Company in the field of early warning and notifications systems and our own development department allow us to improve our equipment and solutions continually. Our sirens seamlessly integrate with any other systems and software products. However, we always strive for further development and improvement.
This time, we would like to introduce the latest and most technologically advanced module developed by our company: Magnus, or MAG15, as abbreviated. This module provides a possibility of siren control, using such internet channels as the Ethernet, GPRS/3G/4G, Wi-Fi and satellite data transmission, and it has a powerful processor and RAM. The module has many different connection inputs. To name a few, for example, the Ethernet, RS232/485, USB, and more. Nevertheless, the most important advantage of the module is that it runs under the Linux operating system, which allows developing additional applications much faster and more efficiently. Moreover, all these features are embedded in a thin board that fits the palm of a hand comfortably.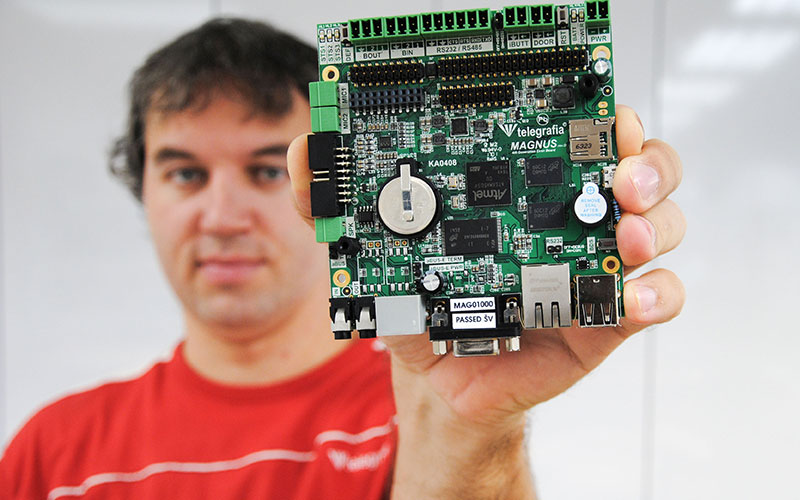 Even More Effective Solutions
A siren with the MAG15 module inside can interact with many different types of equipment at an incredible speed; therefore, the company can offer even more effective solutions to our customers and partners nowadays. It is worth noting that the Magnus module has been already successfully applied in many Telegrafia´s and partners´ projects, simple and complicated. The module has proved its excellence in practice, so we are glad to recommend it for any project.