Las Piedritas Chapel in Argentina Sanctified its Urban Electronic Church Bell
The new Las Piedritas Chapel was opened in Villa La Angostura, Argentina, at the end of 2015. However, one part was still missing.
"The chapel can't go without a belfry," said Jean Pierre Raemdonck, the author of the project. So he started to explore the possibilities of the market in Argentina, then in South America, and in the world. The church community's selection was clear from the start; they wanted an automated electronic bell.
"We knew from the very first moment we wanted an electronic bell as it is complicated for anyone to come here regularly and ring the bell at specific times as we used to before."
Jean Pierre Raemdonck turned to Telegrafia, making the most appropriate choice. Our company immediately suggested three types of bells, based on their functions. He asked for a public donation towards the building of the belfry and, in the end, thanks to the effort of the parishioners, he was able to buy a modern electronic church bell – the programmable and fully adjustable Urban electronic bell. It can reproduce sound as the classical bell, but also music, such as a wedding march, and the spoken word.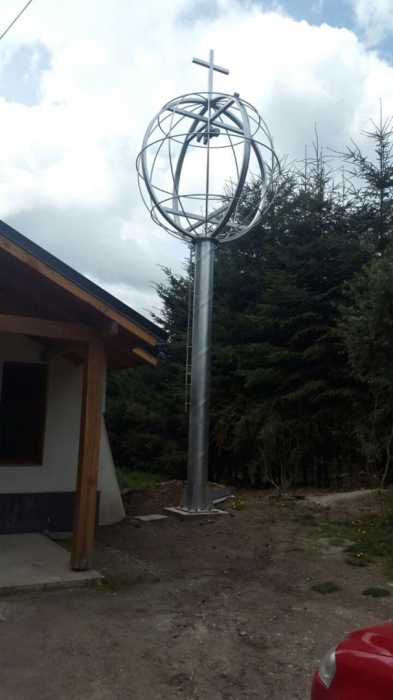 "A great advantage is that it is possible to program the bell. Since we know exactly when the church services in our parish take place during the year, the bell will be easily programmed to toll every Saturday afternoon and at least once daily at noon."
The setting of the bell for specific times is possible due to a GPS receiver. Besides this, it can be activated manually at any time of the day or an announcement made via microphone. Another advantage of the Urban electronic bell is its audibility. As Diario Andino, a local daily has it: "The bell reproduces the real toll with excellent precision and quality. It can also reproduce music and all kinds of audio recordings, and its sound carries wonderfully into its surroundings."
The renovation of the Las Piedritas Chapel had not been completed with the installation of the modern bell only. A Swiss designer and friend of Jean Pierre Raemdonck later designed a modern globe-shaped belfry so a real masterpiece was created. A beautifully landscaped park to enclose the area of the Chapel will be laid out in the future.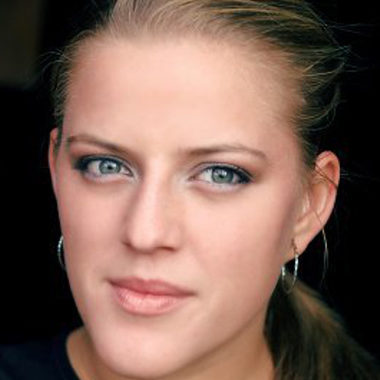 The article was written by
Petra Rychtarcikova
Petra is an international business manager in charge of Spanish, French and Portuguese-speaking countries. Petra, with her global, economic and logistic background and knowledge of four languages, does very productive and responsible work for Telegrafia. Latin-American affairs, travelling, tourism and electronic sirens are her hobbies, and she is pleased to bring you exciting information from the Telegrafia world.