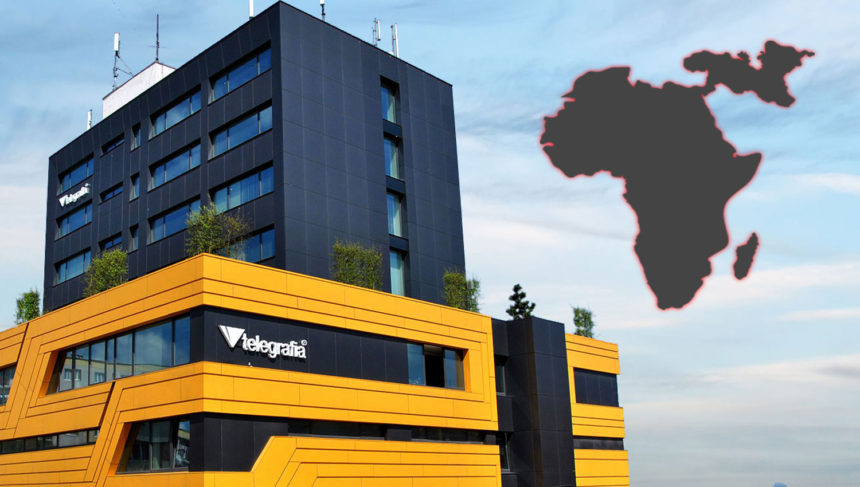 First Internationally Sold 3rd Generation Gibon Siren in South Africa
Name of the Project: A remotely controlled two-horn Gibon siren at a small factory in Pretoria, South Africa
Location: South Africa, Pretoria
Total Number of Sirens: one 300W Gibon siren
Date of Installation: 2011
It is said that old habits die hard, but in our WNS world, it holds that old sirens die even harder. Over the years of the company´s existence, Telegrafia has understood this hard and fast rule and developed three generations of warning systems that will endure the whole project life cycle, which is not only months or years but decades. Once installed, an electronic siren shall continuously and steadily grow older until its old age, its technology becoming out of date, and the siren losing the generation gap battle with younger and cutting-edge models. Technology evolves at a rapid pace. Old sirens that have served its warning purpose for more than ten years are no longer the state-of-the-art solutions; however, they are still indispensable elements of the landscape at many places. Even though they are technologically incomparable to more modern devices, they are still there, functional and loud, as preliminary designed and expected.
Let us check how our 3rd generation 300W Gibon electronic siren first sold on the international market to a small factory in Pretoria, South Africa, has survived its long journey:
"More than nine years ago we were fortunate to link up with Telegrafia. At that time they were not well known in Europe, let alone in the world. After the initial correspondence with their management team and research through the available products, Ummac decided that we want to be part of the Telegrafia vision.
The next step was to meet the management and discuss our ideas with the research and development team, which was when we pleasantly noted a combination of passion and forward-looking intelligence, which is a rare commodity today. The standard of the products was well-acceptable, with all the necessary quality management and international standard test certificates.
The company had a global expansion vision and with the new product development, the quality of the products, research and management, and, most importantly, their enthusiasm, we became Telegrafia´s distributors in Africa. The four-day theoretical and practical training programme that followed further impressed us, and we realised that the electronic emergency warning system was the product to perfectly complement our other motorised long-range and electronic sirens.
Our first Telegrafia system to be installed more than seven years ago was the remotely controlled two-horn Gibon siren for a small factory in Pretoria, South Africa.
The installation was simple with easy instructions and once commissioned, the smile on the owner's face became classic because he then had a versatile warning system with a great many features including communications via speakers, possibilities of sounding multiple alarms and pre-recorded messages, and remote control activation.
The system has operated flawlessly for more than seven years, partly because of its quality and also because of the owners´ regularly planned ISO quality management system inspections. Two and half years ago, the batteries were replaced.
Other systems such as the Car Screamer used as a blasting sounder in the mines in Zambia and Mozambique have operated successfully for more than two years, to the delight of the siren blasting engineer.
We can go on describing satisfied clients we have had with various systems installed, such as the Urban church bell, the new generation Gibon system in Namibia, but the tremendous compliment is not only the amount but sustainability of business that we have done all over Africa.
We can highly recommend Telegrafia´s products as the company continues to grow and gain a footprint worldwide."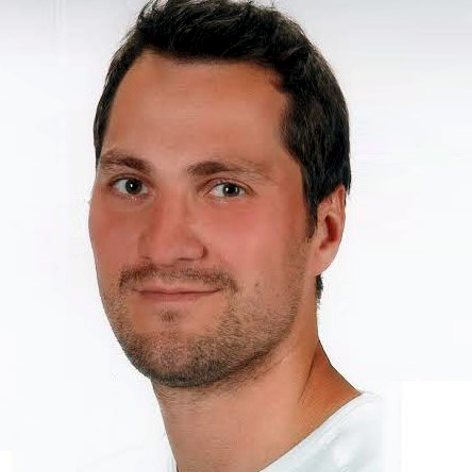 The article was written by
Michal Rosinski
Michal has lived in six countries, and he can speak four languages. He represents Telegrafia in the USA, Asia, Australia and Germanic countries as an international business manager. He is a big fan of Jamie Oliver, eats healthily, but he still loves unhealthy food. He does not agree with Mark Twain that people can live on a good compliment for two months. Michal is a bookworm, believes in experience-dependent brain neuroplasticity that takes it roots in the idea of what we focus on. He agrees with Raj Koothrappali that Aquaman sucks; he is familiar with the fact that not Mount Everest but Olympus Mons is the tallest mountain known to man.