Feel Safe in Travel Destinations with a High Tsunami Risk
The holiday of your dreams usually takes place on a faraway tropical beach, in a seaside town, with your loved ones. You close our eyes, and there you are: drinks in hand, tours mapped, and dinner reservations made. While you are getting excited and preparing for your trip, you should also remember keeping safe on your holiday. Although a tsunami cannot be prevented, its impact can be dramatically reduced when people understand the risk, receive timely warnings, and know how to respond.
Understanding the Risk – Tsunami Hotspots
While travelling to holiday destinations that are known to be tsunami hotspots, it is vital to be prepared. There are many locations globally where a devastating tsunami can cause giant, damaging waves, and within minutes beach resorts and towns are smashed and wrecked. They most frequently occur in the Pacific Ocean, in the so-called "Ring of Fire". Most commonly affected countries are listed in our next article.
Receiving Timely Warnings – Tsunami Warning Alerts
It is also essential to find out if the national warning system is present in the area and if it works efficiently. Warning systems in different countries and even in holiday destinations vary. Official warning announcements are distributed by local authorities such as police, fire departments, local or civil defence authorities. Warning messages are often transmitted through media channels, including the radio, television and the internet.
For imminent warnings, the most endangered areas use warning sirens. They are commonly placed along beaches, so to stay protected; you should first look for your destination carefully and then listen to alerts. Do not rely on SMS or email warning services. During an earthquake or tsunami, these services become overloaded and break down frequently; therefore, the messages do not get through to those in danger.
Some types of tsunami warning alerts are as follows:
Advisory Warning Alert: An earthquake has occurred in the Pacific Ocean, and it might trigger a tsunami.
Watch Warning Alert: A tsunami has been triggered; however, it may take two or more hours for the wave to travel to and strike the endangered tsunami area.
Warning Alert: A tsunami wave is on the way and can cause damage, while the population in the endangered tsunami area are warned and advised to evacuate immediately.
Knowing How to Respond – Getting Ready for an Emergency
Holidays are fun and exciting, but you should always keep in mind where you travel and plan accordingly. You never know when a tsunami can take place without prior warning. Being prepared is constantly one stage of survival. A first-aid kit should be on top of your holiday packing list. It must contain sanitation supplies, an emergency blanket, and flashlight, a radio with a GPS locator, and some emergency food and potable water. Listen to the radio or sirens for an earthquake warning, watch rapid fall in sea level, and if you are in a low-lying coastal area, move inland to higher ground. Plan where you could evacuate and the route you would use. Some coastal regions have designated tsunami evacuation routes.
By taking the extra time to ensure personal safety and security before you travel and then also on holiday, you can thoroughly enjoy your time, always prepared for an unexpected situation.
Telegrafia Company wishes you a fantastic holiday break.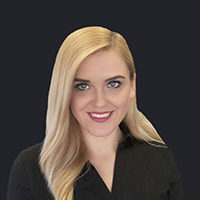 The article was written by
Monika Siserova
Monika is an international business manager for Balkan, Benelux and Scandinavian states. She worked with a diverse range of organisations, including government institutions, IGOs in the field of migration, private sector and non-profits. The mentioned experience laid a sound foundation for a challenging and meaningful job she has in the Telegrafia Company. Therefore, she is very excited about bringing you the latest news from the field of early warning and notification systems.