Electronic Siren at the Air Base Malacky, Slovakia
The Air Base Malacky is the home base of General Milan Rastislav Stefanik's Transport Wing of the Air Force of the Armed Forces of the Slovak Republic.
The first historical mention of the presence of air forces in this area dates back to the 1920s. During the war and inter-war periods, it served as an airport and combat training area for the air forces of the Czechoslovak People's Army (ČSĽA). Nowadays, its mission is the provision of tactical air transport of persons, equipment and armament and the assistance in the performance of airborne ground search rescue services.
Telegrafia was approached to sound the area of the Kuchyna shooting range. One Gibon 1200W electronic siren with eight 150W horns was installed on the tower in this area. The horns are fastened to the railing structure of the 36-metre tower and protected from lightning according to STN 34 1390.
Besides a warning signal, the siren can transmit live-voice information from the microphone, to notify and instruct when necessary. It can be controlled using buttons with the following functions:
STOP:      Deactivation of a warning or live-voice message at any time
Button 1:  Activation of a warning tone
Button 2:  A shooting announcement
Button 3:  Activation of a sound to scare off birds
Button 4:  Activation of the microphone
When the alarm is over, the siren returns to regular operation. The Gibon 1200 siren has been operating at the Air Base in Malacky since 2016.
Telegrafia's warning systems are fully adjustable and programmable (including the siren output power, number of alarms, and other functionalities) to suit the needs of any airport or shooting range.
For more details, please feel free to contact us.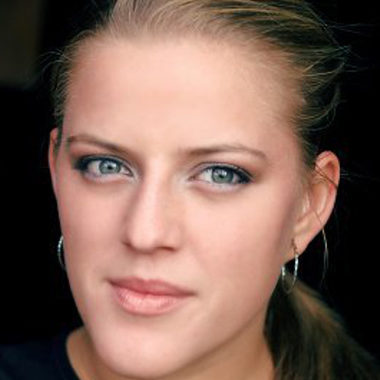 The article was written by
Petra Rychtarcikova
Petra is an international business manager in charge of Spanish, French and Portuguese-speaking countries. Petra, with her global, economic and logistic background and knowledge of four languages, does very productive and responsible work for Telegrafia. Latin-American affairs, travelling, tourism and electronic sirens are her hobbies, and she is pleased to bring you exciting information from the Telegrafia world.