Why I Have Decided to Become a Telegrafia Partner: My Story
My history in Telegrafia began in late 2015 when I started searching employment in the IT field with a focus on international business. In those days, Telegrafia was looking for a candidate for the position of international business manager for Russian-speaking countries, and after passing a series of interviews, I was accepted for the job. Having moved to Kosice and rented an apartment only a three-minute walk away from the headquarters of our company, I started to work full of enthusiasm.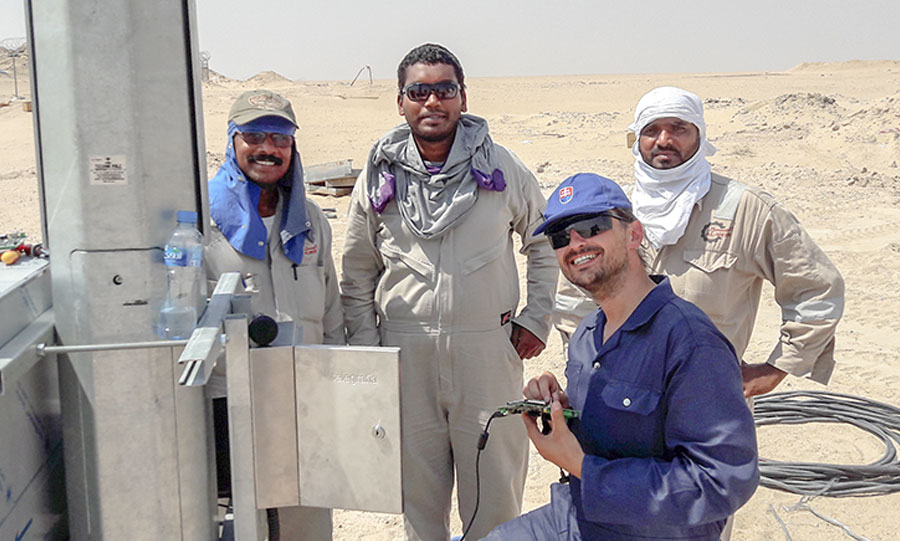 Telegrafia's Headquarters and Team
I was very pleasantly surprised by Telegrafia's headquarters – spacious, modern and comfortable offices, located very close to the city centre. Also, I was pleased with the team – very nice colleagues, real professionals, many of whom have been working in Telegrafia for 10-15 years, and some even more than 25 years. The cooperation between the departments is perfectly coordinated. Modern software solutions are used for interaction within the company. All processes and events are integrated into Microsoft Navision, which allows solving all current tasks inside the company with maximum efficiency. Thanks to the friendliness and responsiveness of my colleagues, as well as a well-devised training system, I quickly familiarised with and understood the company solutions, workflows and the development strategy.
The first few weeks of working in Telegrafia have completely changed my idea about sirens and warning systems in general. The concept of a conventional motor-driven siren, which stayed unchanged until after the Second World War, has been reworked by the Telegrafia Company, resulting in the development of an ideal modern product – a powerful electronic siren. Moreover, the company continues with the rapid development of warning technologies and solutions. Fully scalable systems with great acoustic characteristics and maximum integration capabilities are a dream of any company working in this field. Another feature I like is the programmability of various system parts, allowing the systems to be easily adaptable to almost any project around the world.
Hardware and Software Development Department and Production Department
Hardware and software development department occupies the entire floor in our headquarters and works exclusively on the development of Telegrafia's solutions. My colleagues from this department deserve particular attention because the advantages mentioned above of the integration and adaptation of our products are their merits. Quite a lot of projects which we participate in have to meet strict non-standard technical specifications concerning the functions of the systems. Since I started working for Telegrafia, our specialists have been able to find a solution to every single project.
The company's production department is equipped with the most modern technologies, like 3D-printers, acoustic chambers, and special climatic test chambers. Most of the components for our products are manufactured in the European Union, and all modules and elements are thoroughly tested. All planning, procurement and production processes are well-designed and optimised. Excellent coordination between the purchasing and production departments allows us to satisfy high volumes of orders of any complexity within agreed delivery periods.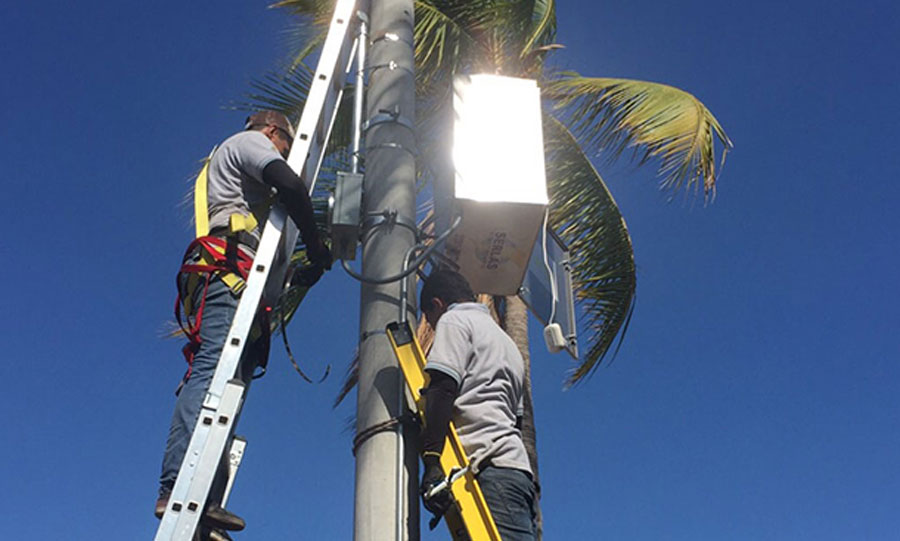 Training and Support Service for Telegrafia's Partners
Telegrafia provides all partners and their specialists with an opportunity of free comprehensive training for all its products and solutions, delivered by our best specialists. The training process takes place at the company's headquarters, with practical training on real equipment. After the training completion, all partners receive official authorisation certificates.
In the final phases of projects, when it comes to the implementation of Telegrafia's solutions at customers' sites, some of our partners need technical support, which is also provided at the top and professional level. Our technicians are ready to sort out any problem our partners encounter.
Having worked with the company for two years, I have participated in a number of interesting projects. During this time, I have gained considerable experience and learned much more than in the previous seven years of my work in the field of telecommunications. I enjoy working with our solutions, and I know the Telegrafia Company very well from inside. I have communicated with satisfied customers and partners a lot. The company has a huge list of successfully completed projects, including large ones, and our reference list is still growing. High-tech solutions, a good team and 25 years of Telegrafia's experience in the field of early warning systems have led me to my personal decision – to become a Telegrafia's partner myself.
The article was written by
Viktor Ugolnikov
Viktor works as an international business manager, responsible for Russian and Arabic-speaking countries. He has had more than seven years of experience with telecommunications and more than two years with early warning systems. Also, he loves writing articles for our Blog. In 2018, Viktor became a partner of Telegrafia.