Can you Tell the Difference Between Public Address Systems and Warning Systems?
It is possible to find several systems in the field intended for warning people against imminent dangers. By delivering information in time, damage to health and property can be minimised. There are a few channels to provide an early warning message such as SMS, email, social networks, and others. This article will address the most effective method – the mass warning by an acoustic warning signal.
Depending on who is to be warned by an acoustic signal, these systems can be divided into two main categories:
It is quite clear from its name that a PA system is an address system, which means that an acoustic warning signal is targeted at specific recipients in specific areas. On the other hand, a mass warning system distributes the signal and informs a broad public.
The primary characteristics of the above systems are as follows:
Public address systems:
A higher number of less powerful speakers
Better message intelligibility
Specific targeting
Zoning
Interconnectivity of the individual system elements via cable
System back-up in case of a power failure
Applications:
Interiors
Office and school buildings
Production halls
Warehouses
Sports facilities
Churches and mosques
Mass warning systems:
A smaller number of more powerful speakers
More extensive acoustic coverage
Risk diversification using multiple communication channels (analogue or digital radio, the Ethernet, fibre optics, GSM/GPRS, Wi-Fi, etc.)
System back-up in case of a power failure
Climatic resistance (IP54 – IP66)
Applications:
Exteriors
National and city warning systems
Industrial and power plants
Water dams
Tsunami warning systems
Open-mine pits and quarries
Shooting ranges
Golf courses
Both systems find their applications and have their advantages and disadvantages; therefore, it is suitable to combine them.
When deciding which of the systems is best for you, our company Telegrafia will be happy to assist you and provide you with all necessary details. Do not hesitate to contact us at sales@telegrafia.sk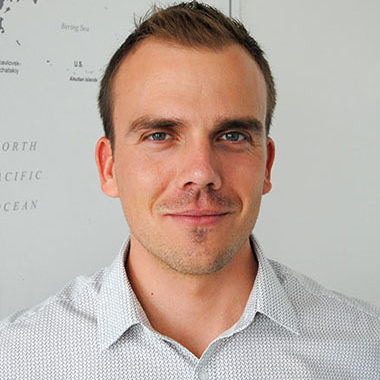 The article was written by
Jan Suvak
Jan has been working for Telegrafia for over eight years. He started as a sales representative for warning systems in the Slovak and Czech Republics. He also participated in managing small projects at that time. He has been through a number of communications, sales, and management training courses ever since, thanks to which he is now working as the international business team leader. Selling is his hobby not just work, so, apart from managing his team, he sells warning systems in the Czech Republic and Arabic-speaking countries. He is keen on sport and hiking, and his greatest passion is cycling.