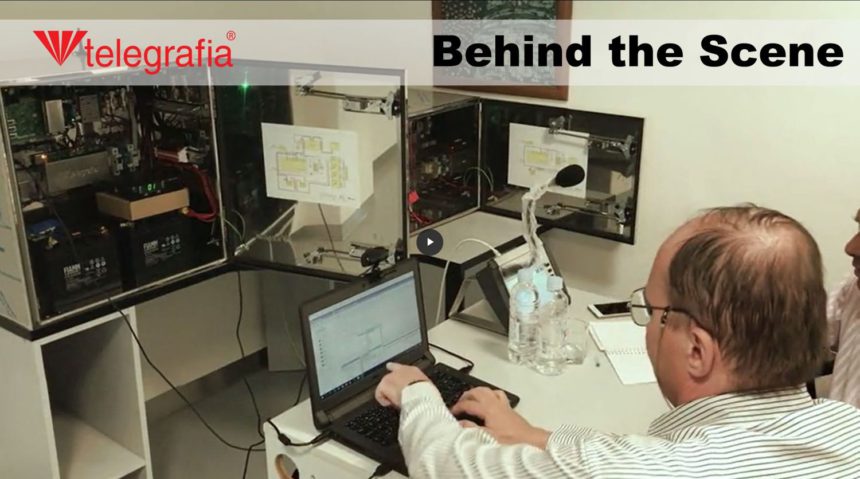 Behind the Scene: Factory Acceptance Test for the Early Warning Dissemination System in the Coastal Districts of Odisha, India
Name of the Project: Early Warning Dissemination System for the Coastal Districts of Odisha
Project Location: India – Odisha Province
Total Number of Sirens: 122 Pavian sirens
Date of Installation: 2017
A factory acceptance test is a crucial part of the testing routine at the beginning of a system lifecycle before any electronic siren leaves the factory premises of the Telegrafia company. Please follow how we went through this complex validation procedure in order to provide full compliance with the customer's requirements.
Mr Pankaj Agrawal – the CEO of Telegrafia's Indian Business Partner:
"For India's first coastal Tsunami warning system being implemented in the state of Odisha, I was on a visit to the Telegrafia factory on March 17, 2017, for the factory acceptance testing of our first consignment. Mr Michal Rosinski, my prime Telegrafia's interface, organised the schedule perfectly, including some time slots for meeting various TLG experts hour by hour for the whole duration of my visit, which obviously required a considerable level of coordination on his part. I must add that his hospitality was amazing. We enjoyed different food menus for lunch every day!
In the factory, Mr Peter Lenhardt showcased how the automated software-driven testing of the whole siren configuration gets completed with a display of all the test results in less than 2 minutes. What takes time is making the whole siren system set to operate, but the actual testing runs extremely fast. He also explained very clearly the technical design and installation instructions for the siren hardware and radio network in a few interesting presentations.
The software and OCP16-related training was provided by Mr Tomas Gaspar very well.
Using Acusticus, a radio network configuration tool, Mr Maros Vikartovsky was able to configure the siren system at lightning speed, including changing parameters and analysing several possible what-if scenarios.
Kudos to Telegrafia for having such an amazing team of experts!
Now, I am waiting for the successful delivery of the last consignment and eagerly expecting the same expertise and support from the Telegrafia team while putting all the 122 sirens into operation".