What to Do When You Hear the Sound of a Siren? Slovak Case Study
Do you know what to do when you hear a blaring siren? Do you know what the different sounds mean? This article gives you a brief overview of how to prepare for an emergency in the Slovak Republic and not go into a panic.
Mass public warning happens by sirens, and it provides information about threats to all population groups at the national or regional level. The sound of a siren always means an approaching danger. According to the length and type of a warning signal, people can recognise what the sirens are warning them of. It is also essential that the radio or television is turned on afterwards, where the residents are informed about the next course of action.
In Slovakia, 2 warning tones are defined
Warning signals are then supplemented with verbal information that usually includes the location, time, type of threat and the guidelines and instructions for the public.
What to do when you hear a siren? Three basic instructions that should be followed:
Hide immediately / Go to a secure location
If you are in, at home, gather the whole family, and do not leave the apartment.
If you are out, find and enter the nearest building.
If you are in a car, seek shelter in the nearest building (not if there is a water hazard).
Close windows and doors
Create a safe and fortified area (seal all the windows, doors, and other openings against the leaks)
Turn on the radio or TV
Keep on listening to the radio and TV to follow the broadcast instructions from the civil defence and find out what has happened and what will happen next.
Do not make phone calls; do not call emergency numbers. Overloaded lines make the rescue work complicated.
More info (in SK): When the siren sounds, the Ministry of the Interior of the Slovak Republic – Crisis Management (minv.sk)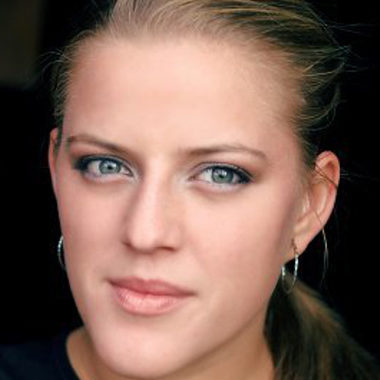 The article was written by
Petra Rychtarcikova
Petra is an international business manager in charge of Spanish, French and Portuguese-speaking countries. Petra, with her global, economic and logistic background and knowledge of four languages, does very productive and responsible work for Telegrafia. Latin-American affairs, travelling, tourism and electronic sirens are her hobbies, and she is pleased to bring you exciting information from the Telegrafia world.