Panic Struck Hawaii. Can It Happen Here Too?
The residents and tourists of Hawaii experienced an unexpected situation on Saturday, 13th January. Fortunately, a warning of a ballistic missile attack resulted in a false alarm.
Emergency Alert. Ballistic missile threat inbound to Hawaii. Seek immediate shelter. This is not a drill.
This was the message that the Hawaiians received on their mobile phones, and saw it also on digital billboards in public places. Fear and panic occurred everywhere. After almost 40 minutes, the alarm was called off.
The current emergency alert system in Hawaii has been in operation since 2012. It has a regular PC interface. An employee of the Hawaii Emergency Management Agency (HEMA) with ten years' experience pushed a wrong button. "This person probably had a mouse and a drop-down menu of the kind of alert messages you can send," and selected the wrong one, said Mr Simpson, former chief of the Public Safety and Homeland Security Bureau.
Even though the civilian officials realised their mistake three minutes after the announcement of the warning, it took more than 30 minutes to correct it. The HEMA Administrator explained that the computer system had not been programmed for such cases, and specialists had no other choice but create and enter a new computer command.
"Looking at the nature and cause of the error that led to those events, the deeper problem is not that someone made a mistake; it is that we made it too easy for a simple mistake to have very serious consequences," Mr Miyagi (HEMA), wrote.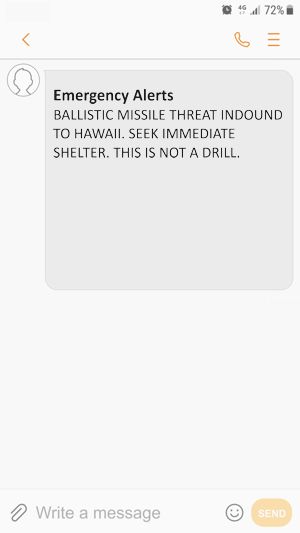 Can Something Like That Happen in Slovakia?
People around the world ask similar questions: Can something like that happen in my country? Do we have similar emergency systems?
Slovak journalists were also looking for answers to these questions. They visited the Civil Protection Department of the Ministry of Interior of the Slovak Republic, where the central management of the whole warning system is situated. 24 hours a day, every day, they monitor peace and security of citizens in Slovakia and abroad, as well as weather conditions so that they can warn them against torrential rains, floods or other natural disasters in time.
Mr Senderak, the early warning system administrator, explained how the Slovak National Warning System software monitors and manages approximately 1,500 powerful electronic sirens. The activation of the sirens may result in alarming hundreds of thousands of people.
He demonstrated that it is not only a matter of pushing a single button; "there are at least five steps, and if it (the system) is started, it can be immediately stopped."
The early warning system is managed from eight warning centres and, from there, all important information is sent out directly to the mayors of cities and municipalities. As a rule, the sirens are activated there, but in the case of an emergency, every siren in Slovakia can also be activated from one place – the capital city of Bratislava. Moreover, every control centre is fully backed-up.
Vektra® Warning is the Solution!
What are the main features of Vektra® Warning that can prevent such false emergency alerts?
Different software users can be provided with different access rights.
Logging in the system is protected by a password. It is possible to ensure access by using RFID cards.
There are several possibilities of activating a single siren, group of sirens or the whole system, depending on which the operators first choose to.
There are at least four steps that precede the final confirmation of activation of the warning system.
It is possible to deactivate the system immediately.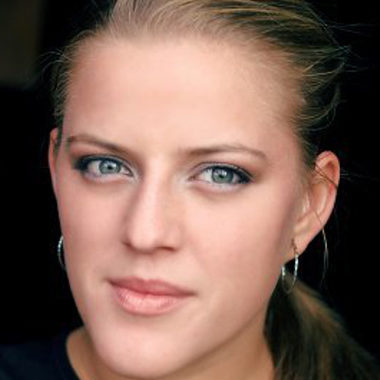 The article was written by
Petra Rychtarcikova
Petra is an international business manager in charge of Spanish, French and Portuguese-speaking countries. Petra, with her global, economic and logistic background and knowledge of four languages, does very productive and responsible work for Telegrafia. Latin-American affairs, travelling, tourism and electronic sirens are her hobby, and she is pleased to bring you exciting information from the Telegrafia world.