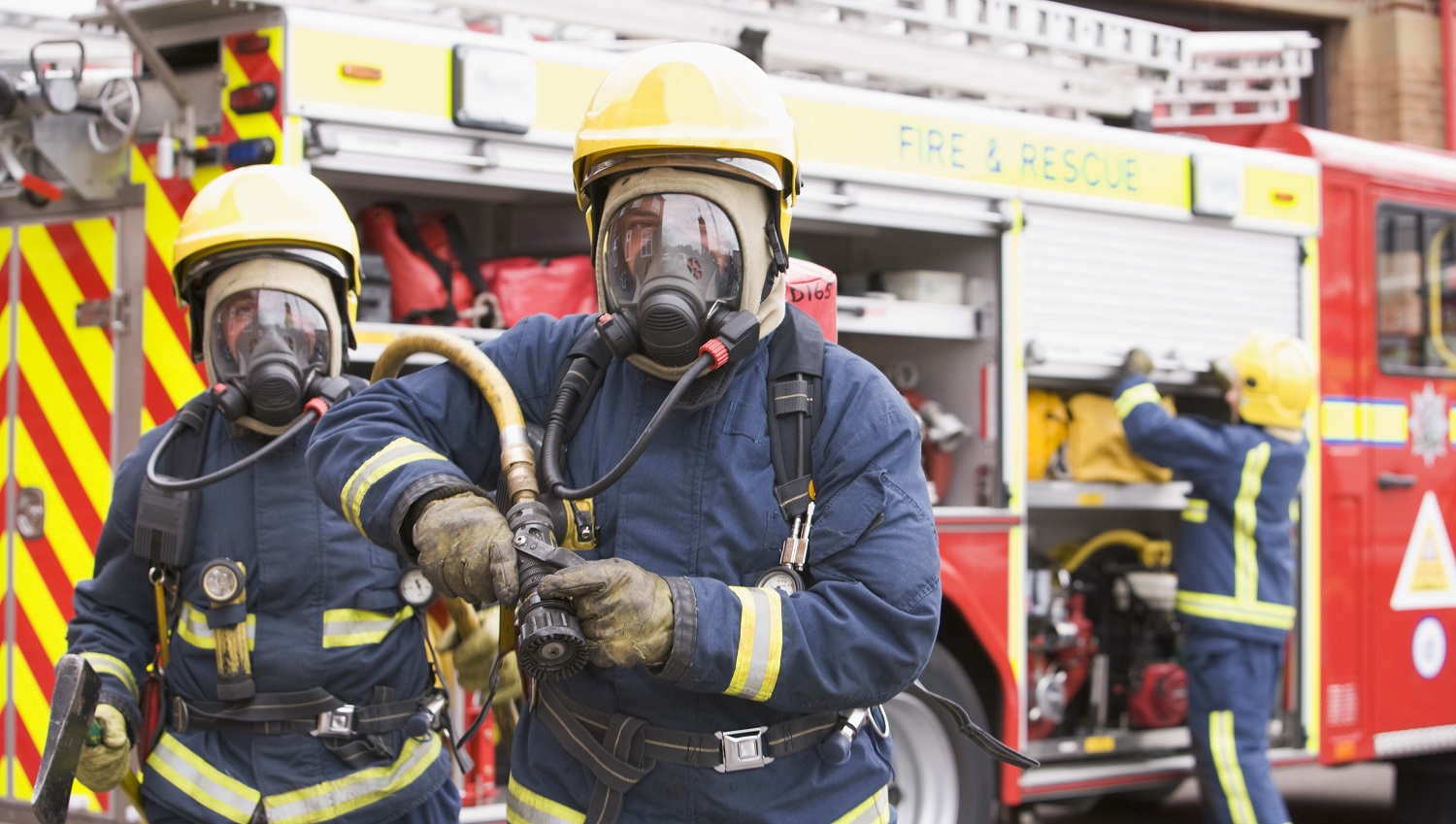 Fire Brigades Can Work More Efficiently Due to Automation
Several processes take place behind every fire-fighting operation. From the very moment a person dials an emergency number in an emergency, the relevant fire station, their crews, must be notified. The fire engines and equipment must be made ready, and the firefighters informed of the location and the nature of a problem as soon as possible. All this information must be processed promptly and efficiently. Therefore, many fire brigades are currently trying to optimise their response time and all related processes before and after the departure of the crews for operations. Modern software connected to the technology at the station is of significant help. The keyword is automation.
How to be at a site of a fire in eight minutes
Why is it important to automate processes? Response times are believed to provide a good indication in the quality and timeliness of care provided by the emergency and rescue services. According to the WHO, it is ideal if the emergency response time is a maximum of 8 minutes, including the arrival on site. With numerous calls made to emergency lines every day, it is really seconds that matter, and maximum efficiency is a must.
The speed of intervention is also affected by the area that is served by a fire station. The worst situation is in Hanoi, Vietnam (166 km2 per station); however, Bratislava falls to the dangerous second place (92 km2) as well. Automation of response processes is, therefore, becoming crucial and, it also eliminates potential human factor errors.
Several activities can currently be accelerated with software like Vektra®, suitable for rescue and emergency services, including fire stations. A single, clearly arranged system can significantly automate the following tasks:
Call forwarding from the emergency line into the station's internal sound system
Alarm and device control as lighting, ventilation, garage doors, or traffic lights at the station
Data processing and forwarding to other control centres
Interconnection with third-party systems (e.g. local authorities, forest districts, etc.)
Recording human resources, machinery, and inventory data
Bureaucratic activities such as keeping minutes, statistics, and event reports
Moreover, all automated programs can be connected to a control panel (OCP 16, for example) for stations that prefer to have a control centre. As a result, a single button is entirely sufficient to start several predefined tasks. The results? Efficient and seamless processes, minimum manual bureaucracy, better real-time data, more straightforward control over the equipment in operation. And most importantly, firefighters can fully concentrate on performing their professional duty.
Automation: From human resources to fire operations on site
The Vektra® Emergency and Rescue Management application has been developed especially for emergency and rescue units. It contains 5 modules:
Event
Assistance
Human resources and work time
Maintenance and stock
Training
From an emergency call to the return of emergency and rescue units, the Vektra® application modules keep real-time records on the availability of vehicles, fuel consumption, equipment and material use (such as oxygen masks or fire extinguishers), and subsequently also on the details of intervention (such as the number of the injured, revived, dead, etc.). It is also possible to monitor staff attendance, plan staff training, and track and account for all assets as appropriate.
Responses times lower than 8 minutes are not a current standard for emergency operations in Europe. According to a 2017 study, the average response time recorded was around 11 minutes. One of the reasons, apart from the restrictions of intense traffic of vehicles in cities or lack of emergency and rescue workers, is undoubtedly the efficiency of emergency and rescue processes.
Telegrafia offers a software solution to this problem in the Vektra® Emergency and Rescue Management application. Emergency and rescue units can additionally equip their stations using various types of mobile and stationary electronic sirens, control panels or intercom components. The automation and clear organisation of fire-fighting operations is the first step to decreasing response times and making fewer errors, resulting in saved human lives and minimised property damage.
The article was written by
Zuzana Jacova
Zuzana works at Telegrafia at the marketing department. Her main responsibility is to keep an eye on Google Ads and Facebook. Online marketing is changing all the time, giving her the chance to expand her knowledge constantly and put it into real practice. After work, she relaxes best by going to the gym and watching good films.