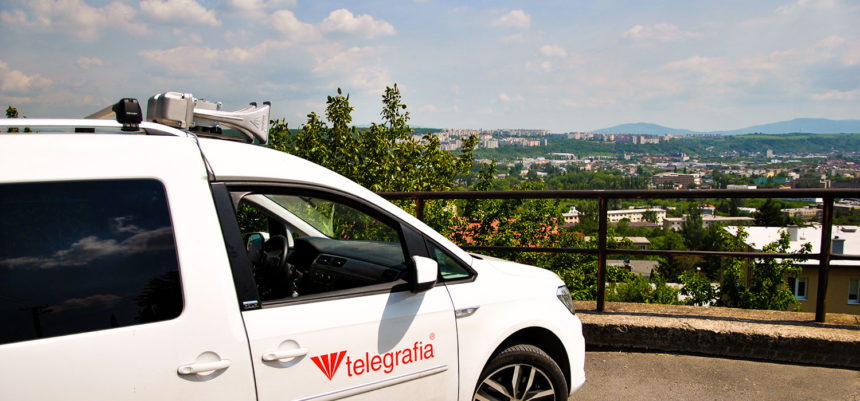 Pavian CAR – A Perfect Mobile Siren
In emergency situations, it is often necessary to act according to non-standard scenarios and warn the population in danger promptly in several areas at a considerable distance from each other. Alternatively, a need may be that special instructions are to be delivered to the population in the areas where local warning systems are not installed or fail. The best solution in such cases is a powerful mobile siren – Pavian CAR, which can be easily mounted on almost any vehicle and can promptly notify a large population in a large area in a very short time.
Construction and Materials
The Pavian CAR mobile siren consists of two parts: a case of electronics and usually two horns. The horns are made of aluminium alloy, and the case is made of resistant PELI® plastics. The horns are equipped with special magnetic fasteners to be fastened quickly on a vehicle. That allows the system to become ready and fully functional in a few seconds as well as the vehicle to move without unmounting the horns. The connection between the horns and case of electronics can be wired or wireless.
Pavian CAR has the same output power as stationary sirens and can cover a territory of 1.5 km in diameter. Regarding its functionality, this is a top level siren with maximum communications and integration possibilities, supporting a wide range of accessories and additional modules. Also, Pavian CAR has full autodiagnostic functions, which considerably facilitates the maintenance of the siren. This mobile siren can reproduce warning signals and live voice messages from either the siren memory or the microphone, or other audio signal sources. Unlike other mobile sirens, the technology of the Pavian CAR mobile siren allows its full integration into early warning systems at all territorial levels.
Power is supplied to the Pavian CAR mobile siren directly from the vehicle batteries in case of a large vehicle, or from additional batteries housed in a separate stainless steel box in case of a small vehicle.
More than 25 Years of Proven Reliability of Telegrafia's Sirens
Telegrafia´s experience in the development and production of alarm systems counts for over 25 years. The company´s solutions have been successfully implemented in more than 60 countries so far. Pavian CAR is currently the best mobile siren in its segment on the market, and it can make a great addition to any EWS system and special vehicles used by fire departments and other emergency operations centres.
For more information, do not hesitate to contact us.