Success Story: Flash Flood Warning System in Yemen
Listen to article:
In the last decade, flash floods, the most common type of flooding in Yemen, have endangered many people in Sana'a (the capital). Floods have wreaked havoc on the civilian infrastructure, including roads, bridges, power lines, and water systems. Flood hazards have increased due to climate change and Sana'a's fast urbanization. There are two main reasons: first, changes in land use and second, the increased number of people and buildings in flood-prone areas. Sana'a's main stormwater channel, which runs through the heart of the city and beside the historic old town, also serves as a key transit corridor. The stormwater channel is blocked when a flash flood occurs.
The system installed in Yemen combines an entirely automated, remotely controlled monitoring, warning and notification system with high sensitivity and excellent warning intelligibility.
The operators in the newly built Sana'a's control centre are ready to act quickly and efficiently, using the Vektra® software, whose applications measure, evaluate, and display data and detect a threat. As soon as the monitoring sensors detect an imminent danger, the data is sent to the warning system that further processes the information, activates a warning signal or siren, and starts the notification.
Two Is a Company – Three Is a Crowd
The warning system consists of 10 Pavian sirens placed along the stormwater channel. The sirens ensure that a warning reaches all people in the endangered area, even in a power outage or adverse weather conditions.
The monitoring system combines several sensors such as a weather station, water level sensor, and flow sensor. When the critical threshold water level is reached, the system is ready to warn people with no further human assistance.
The notification system notifies all first responders (the rescue and evacuation teams, firefighters, police, and local authorities) of the actual situation and the incoming danger.
Great Things in Business Are Never Done by an Individual but a Team
The flash floods warning system was designed and implemented in close cooperation with our skilled partners in Yemen. Although it was a daunting task that required intense communication and planning from both sides, the Telegrafia company is delighted that the citizens of the Sana'a capital can now feel safe and protected from flash floods that endanger their area every year.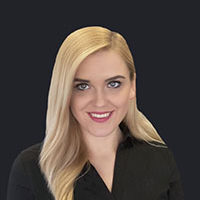 The article was written by
Monika Pavlik
Monika is an international business manager for Balkan, Benelux and Scandinavian states. She worked with a diverse range of organisations, including government institutions, IGOs in the field of migration, private sector and non-profits. The mentioned experience laid a sound foundation for a challenging and meaningful job she has in the Telegrafia Company. Therefore, she is very excited about bringing you the latest news from the field of early warning and notification systems.